ACADEMY OF MUSIC AND PERFORMING ARTS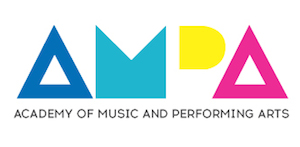 NSW
Bachelor of Dance
Associate Degree of Dance
The Bachelor of Dance course at AMPA offers students a 'stepping stone' from studio training to a professional career. Entry is available to students who have reached advanced standard in their genre of choice and have a strong desire to become professional performers, choreographers and/or teachers. Daily practical classes in a variety of genres are supported by complementary studies necessary to prepare students for a full time career in Dance.
The degree offers professional training in dance technique, choreography, production techniques and performance psychology in all major genres (including Hip Hop, Latin and Ballroom), as well as body mechanics, body science, drama and music. The goal is to develop highly skilled, disciplined, knowledgeable & versatile dance artists, in an atmosphere which supports & encourages them, as they strive to reach technical, creative & scholarly excellence.
To find out how to apply or to see our upcoming Intakes and Audition Dates, please visit www.ampa.edu.au.