AUSTRALIAN PERFORMING ARTS GRAMMAR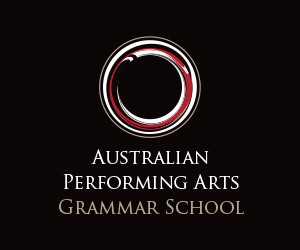 NSW
Australian Performing Arts Grammar School is an exciting, innovative school for students with a passion for the creative and performing arts. Australian Performing Arts Grammar School is open to students of artistic ability, dedicated to nurturing talent and encouraging the highest quality in performance and academic excellence.
The school is a boutique institution, designed specifically to meet the needs of young people who, in addition to their academic studies, desire to focus on Music, Drama, Dance and/or Visual Arts.
Students complete the NSW curriculum and work towards their HSC while participating in a unique Performing Arts program lead by industry experts for part of the week.