SYDNEY DANCE COMPANY BACK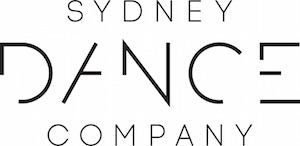 Course
Sydney Dance Company's Pre-Professional Year 2019

Course Details
Sydney Dance Company's Pre-Professional Year provides a unique opportunity for aspiring professional dancers aged 18 -24 years to experience full-time training with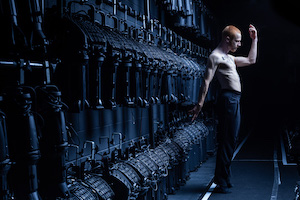 Sydney Dance Company. Driven by Artistic Director Rafael Bonachela, Sydney Dance Company is at the forefront of contemporary dance in Australia and internationally. Being amongst this professional environment on a daily basis enables young dancers to cultivate an inquisitive mind and sophisticated movement.
Led by Course Director Linda Gamblin, the Pre-Professional Year is designed as a one-year industry experience. Pre-professional dancers work with over 35 national and international contemporary choreographers and specialists each year.
Having this vast amount of artists and educators share their knowledge and skills in an open and inclusive environment gives dancers an opportunity to work and collaborate with prominent members of the performing arts industry.
Sydney Dance Company's Pre-Professional Year offers nationally recognised qualifications CUA50113 - Diploma of Dance (Elite Performance) and/or CUA60113 - Advanced Diploma of Dance (Elite Performance) through an auspice arrangement with Australian Teachers of Dancing Limited (RTO 31624).
Main Subjects
I. INDUSTRY – Investigating current trends and industry infrastructure and focusing on the dancer becoming job-ready by implementing a critical approach in shaping the future of dance.
II. CONDITIONING - Personal and physical development, self-efficacy and resilience. Includes injury prevention, embodied anatomy and physiology for dancers, along with nutrition and wellbeing.
III. TECHNIQUE – Sceptical and empirical enquiry into a variety of contemporary and classical techniques.
IV. CHOREOGRAPHY – Exploring creative-play, choreographic skills and scored and structured improvisation, enhancing leadership skills to work in a professional co-creative collaborative environment.
V. PERFORMANCE - Developing rehearsal and performance processes and protocols. 2019 will conclude with a season of choreographic works and Sydney Dance Company repertoire at Carriageworks, Sydney.
Main Teachers
Linda Gamblin, Course Director, Pre-Professional Year – Ballet, conditioning, mentoring and coaching
Omer Astrachan, Course Coordinator, Pre-Professional Year – Improvisation skills and rehearsal coordinator
Jolie Brook – Yoga and somatic mentoring
Ingrid Shaw – Pilates and injury rehabilitation
Kate Weir – Nutrition and wellness coaching
Dr Sallie Grey – Psychology and counseling


When in residence, Artistic Director Rafael Bonachela, Rehearsal Director Chris Aubrey and Sydney Dance Company dancers deliver classes, choreographic workshops and repertoire. Pre-Professional Year dancers attend morning classes with the Company on a rostered basis.
Dancers also work with over 35 national and international contemporary choreographers over the year.
AUDITION DETAILS
Applications: Open Thursday 5 July and close 10am Monday 27 August
Audition date: Monday 17 September (by invitation)
Venue: Sydney Dance Company Studios, 385 Wattle St, Ultimo NSW 2007
Contact
Linda Gamblin, Course Director
Phone: (02) 9221 4811
Email: fulltime@sydneydancecompany.com
www.sydneydancecompany.com