KINETIC CREATIONS – 100% Australian Made

Kineitc Creations provides a wide range of dance studio apparel fully embellished with studio logos – ready to wear. Styles are customizable for studio colours and specific needs. We work with studios to provide a 1 stop service.
Kinetic Creations is Australia's largest manufacturer of dance costumes and keeps thousands of costumes in stock, plus manufactures and imports to order for the concert season.

ALL garments that carry a Kinetic Creations label have been designed and manufactured here in Australia.

Costume Examples: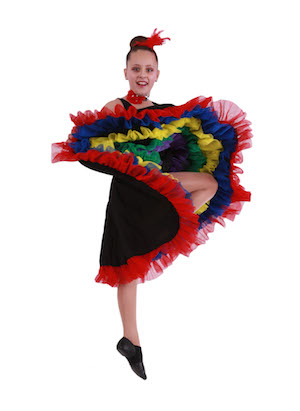 CAN CAN skirt
Style #111901
Black Poplin skirt with multi colour double mesh frills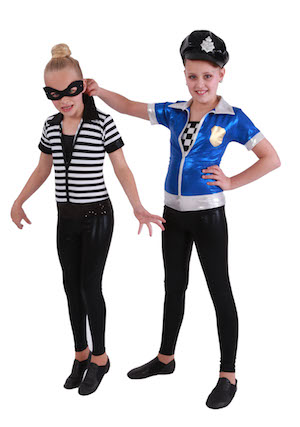 Police Academy & Cat Burglar
Style #5162 & #5161
Black and Royal Fog tightsuit with silver fog trim and black and white check crop Hat is not included. Black fog and b/w stripe tightsuit black crop underneath mask is not included.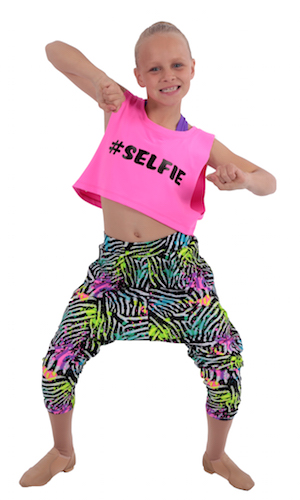 Splatter Pants – Hi Hammer
Style #285101
Hammer baggies pants with higher rise than standard in fluro white and black splatter print


Tappy Toes
Style # 288401
Sequin mesh Rainbow colours Lycra Leotard with sequin bodice and buckle belt

Contact:
Studio Sales – 02 4393 9222
Retail Sales – 02 4393 9888
Email: belinda@kineticcreations.com.au
Unit 9, 14 Arizona Road, Charmhaven NSW 2263
Just 1 hour up the M1 north of Hornsby
www.kineticcreations.com.au