Australian Dance Awards Nominees Named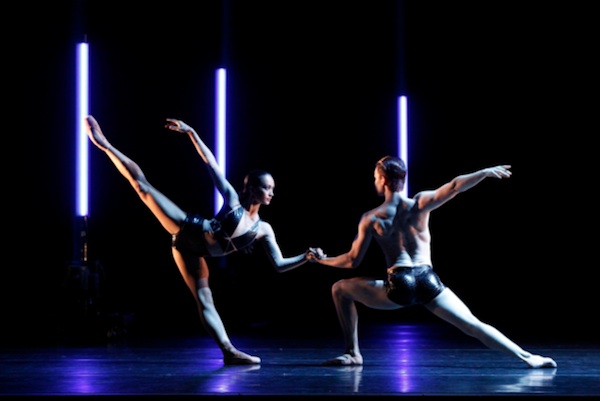 The 2014 nominees for one of the country's most prestigious performing arts awards, the Australian Dance Awards, were announced today, giving a clear indication there is no shortage of talent on the national dance scene.
As the professional dance industry's pre-eminent annual awards program, the Australian Dance Awards recognise and honour dance artists, educators and administrators and feature 11 categories of achievement.
The depth and diversity of talent across the country is evident with finalists hailing from the far reaches of every state and territory, including Townsville's Dancenorth, Broome's Dalisa Pigram and the Darwin-based Tracks Dance Company.
The Awards has been running in its current format since 1997 and has become the peak event on the dance industry calendar. In recent years, the Awards toured Australia, being held in Melbourne, Brisbane, Perth and Canberra. 2014 sees its return to where it began, the Sydney Opera House, produced by Ausdance NSW.
The Awards are judged by a panel of dance professionals representing many different sectors of the industry from all over Australia, following an open public nominations process.
As Chair of the Judging Panel, leading performer and industry icon Robina Beard OAM said the quality of entrants in this year's awards was inspirational.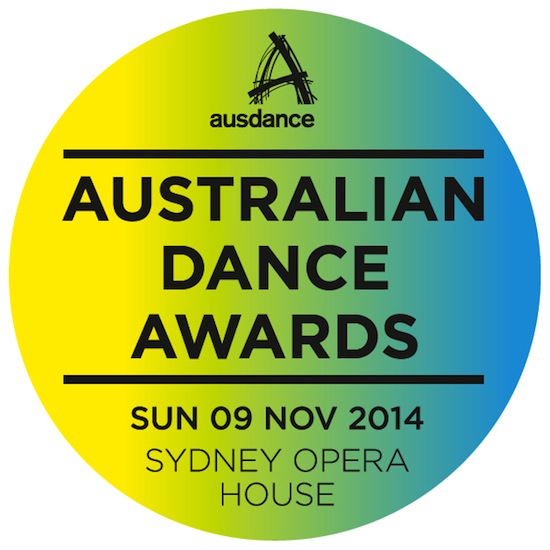 "Australian dance is in a fine place," Beard said. "The talent—both new and established—in our industry is truly outstanding and very encouraging for the future of dance in this country. These annual Awards are a wonderful way to celebrate and acknowledge our thriving sector and its exceptional artists."
Melbourne's multifaceted Chunky Move certainly made an impression, with their production Aorta receiving three nominations, The Australian Ballet receiving five, Bangarra Dance Theatre, Sydney Dance Company and Brisbane's Expressions Dance Company all receiving two nominations each.
The 2014 Australian Dance Awards will be presented at a gala ceremony at the Sydney Opera House on Sunday, November 9. Tickets go on sale August 18. For more information, visit www.australiandanceawards.net.au.
As the Media Partner, Dance Informa is your place for all Australian Dance Awards news. See below for a list of the shortlisted nominees in alphabetic order.
SHORTLISTED NOMINEES
SERVICES TO DANCE
Catherine Baldwin [CEO & Consultant]
Jeff Busby [Photographer]
Nicolette Fraillon [Music Director & Chief Conductor, The Australian Ballet]
Annie Greig [Artistic Director, Tasdance]
SERVICES TO DANCE EDUCATION
Janet Karin OAM [Kinetic Educator, The Australian Ballet School; President, IADMS]
Tanya Pearson OAM [Founder, Tanya Pearson Classical Coaching Academy]
Katrina Rank [Dance researcher, education specialist & community dance leader]
Diana Reyes [Spanish dance teacher and educator]
OUTSTANDING ACHIEVEMENT IN YOUTH OR COMMUNITY DANCE
Buzz Dance Theatre for Look the Other Way WA
QL2 Dance for Hit the Floor Together ACT
STEPS Youth Dance Company & STRUT Dance for Trois Generations WA
Tracks Dance Company for Zombies in the Banyan Tree NT
OUTSTANDING ACHIEVEMENT IN CHOREOGRAPHY
Rafael Bonachela for Emergence [Sydney Dance Company] NSW
Stephanie Lake for Aorta [Chunky Move] VIC
Leigh Warren for Not According to Plan [Leigh Warren Dance] SA
Natalie Weir for When Time Stops [Expressions Dance Company] QLD
OUTSTANDING PERFORMANCE BY A COMPANY
The Australian Ballet, for Cinderella VIC
Chunky Move for Aorta VIC
Dancenorth & Opera Queensland for Abandon QLD
Sydney Dance Company for De Novo NSW
OUTSTANDING ACHIEVEMENT IN INDEPENDENT DANCE
Nat Cursio for Blizzard VIC
Larissa McGowan for Skeleton SA
Dalisa Pigram for Gudirr Gudirr WA
Aimee Smith for Wintering WA
OUTSTANDING PERFORMANCE BY A FEMALE DANCER
Deborah Brown for Brolga [Bangarra Dance Theatre] NSW
Kate Denborough for Flesh & Bone [KAGE] VIC
Leanne Stojmenov for Cinderella [The Australian Ballet] VIC
Rachael Walsh for Giselle [Queensland Ballet] QLD
OUTSTANDING PERFORMANCE BY A MALE DANCER
Waangenga Blanco for Blak [Bangarra Dance Theatre] NSW
Daniel Gaudiello for Cinderella [The Australian Ballet] VIC
James Pham for Aorta [Chunky Move] VIC
Jack Ziesing for When Time Stops [Expressions Dance Company] QLD
OUTSTANDING ACHIEVEMENT IN COMMERCIAL DANCE OR MUSICAL THEATRE
David Atkins Enterprises for Hot Shoe Shuffle
Timothy Brown for Salon
Rohan Browne for Singin' in the Rain
Red Hot Rhythm for Rhythm Junkies
OUTSTANDING ACHIEVEMENT IN DANCE ON FILM/NEW MEDIA
The Australian Ballet for Behind Ballet VIC
Rochelle Carmichael for Plucked VIC
Sue Healey for On View NSW
Karen Pearlman & Richard James Allen for '…the dancer from the dance' [Physical TV Company] NSW
UPDATE: Tickets are now on sale! To order your tickets for the 2014 Australian Dance Awards, visit http://goo.gl/N1G6gy.
Photo: Dancers Jasmin Durham and Jarryd Madden of The Australian Ballet. Photo by Jeff Busby, courtesy of The Australian Ballet.