2015 Lifetime Achievement Award announced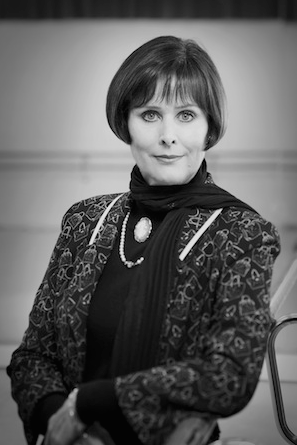 The Australian Dance Awards Committee recently announced that the Lifetime Achievement Award for 2015 will be presented to Marilyn Rowe OBE in recognition of a lifetime dedicated to dance.
After an outstanding career as an internationally acclaimed principal artist with The Australian Ballet, Rowe dedicated her life to The Australian Ballet School and its students, helping shape the future of young dancers through her leadership, vision and innovative education programs.
Rowe has been instrumental in developing a world-class, unique dance training institution that produces distinctly Australian dancers who have learned through a holistic educational program which balances technique, artistry, academic education and student care. She was the driving force behind the establishment of the Marilyn Rowe House, a residence for the Australian Ballet School.
Rowe has also created a phenomenal body of work as a brilliant performer. Equally outstanding in both classical and contemporary techniques, she had an acclaimed partnership with Kelvin Coe, with whom she won a silver medal at the International Ballet Competition in Moscow in 1973. Rowe inspired great choreographers to make famous and groundbreaking works, such as Gemini by Glen Tetley, The Merry Widow by Ronald Hynd and Anna Karenina by André Prokovsky.
A multi-award winning performer, artist, director and teacher, Rowe's legacy to dance, dance education and to Australian arts and culture is far reaching and will be long-lasting. Her contribution has been acknowledged with her appointment as Officer of the Order of the British Empire (OBE) in 1979 for her services to ballet in Australia, and now with this Australian Dance Award for Lifetime Achievement.
This Lifetime Achievement Award is supported by renowned dance supplier Gaynor Minden. Australian representative Paquita Farmer said, "The award could not have gone to a better person than Marilyn Rowe for her magnificent artistry and her work with The Australian Ballet."
The 2015 Australian Dance Awards are presented by Ausdance and Harlequin Floors with the Adelaide Festival Centre. The ceremony and performances are scheduled for 7:30 p.m. on September 12 at Her Majesty's Theatre in Adelaide. Tickets are available from BASS outlets. Visit www.australiandanceawards.net.au for further information.
Ausdance thanks presenting partner Harlequin Floors and the Adelaide Festival Centre, Equity, AON Risk Management Services, Innovation & Business Skills Australia, Australian Dance Theatre, TAFE SA, and welcomes new partners Gaynor Minden and Novatech Creative Event Technology. Ausdance is also supported by the Australia Council for the Arts.