Yosvani Ramos leaving Australian Ballet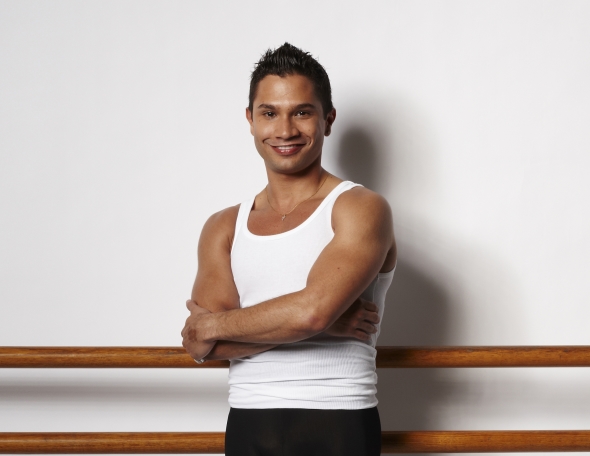 Cuban-born Principal Artist Yosvani Ramos has announced he will be leaving The Australian Ballet at the end of the Don Quixote Sydney season. Ramos will dance the lead role of Basilio in one more performance on Wednesday 24 April.
After being awarded a travel scholarship in 2012 to dance as a guest artist in North America and Mexico, Ramos will be heading to Europe to pursue further guest artist opportunities.
The Artistic Director of The Australian Ballet, David McAllister, wished Yosvani all the best for his new adventures overseas.
"Yosvani has been a part of The Australian Ballet family for five years and brought with him a wonderful wealth of international experience," said McAllister. "He's such a natural fit for the role of the cheeky and entertaining Basilio, so it's the perfect role for his farewell to both the company and his many fans."
Ramos was born in Camagüey, Cuba, and trained at the National Ballet School, going on to dance with Jeune Ballet de France and Ballet de l'Opéra National de Paris after winning the Gold Medal at the Paris International Ballet Competition in 1998.
He joined English National Ballet as a soloist in 1999 and was promoted to principal artist in 2003. During his time with English National Ballet he created many pieces in the company's choreographic workshops and was nominated for several years running in the Critics' Circle National Dance Awards. He joined The Australian Ballet as a principal artist at the beginning of 2008.
Ramos said the decision to leave was a hard one to make. "I'm excited to embark on a new adventure in Europe and am in discussions with various dance companies, but am looking forward to being a guest artist for a little while," said Ramos.
"I feel very lucky and blessed to have been part of this family for the past five years and I'm very thankful for the beautiful ballets I've been able to perform, the amazing friends I've made, and the chance to live in one of the most stunning countries in the world."
Tickets for Ramos' final show are available online at australianballet.com.au or by calling 1300 369 741. For nightly casting details, visit australianballet.com.au/donquixote.
Photo: Yosvani Ramos. Photo by James Braund, courtesy of The Australian Ballet.