World Tutu Day a Huge Success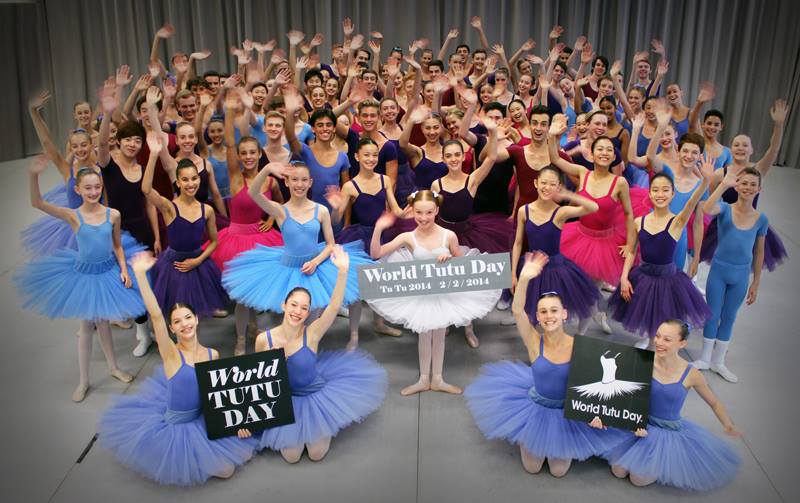 The Australian Ballet had a very successful inaugural World Tutu Day yesterday, on 2/2/2014. So far $6,355.22 has been raised by sponsors all over Australia who held events and even auctioned items such as Swarovski encrusted pointe shoes and a custom ballet themed cake.

Dance Informa raised $909! Thank you to all our new subscribers. Dance Informa gave $1 for every new subscriber to Dance Informa magazine from January 9 to February 2, 2014.
As money continues to come in, keep an eye on the tally at http://worldtutuday.com/event/WorldTutuDay/top_ten.
To make your donation visit https://worldtutuday.everydayhero.com/au/dance-informa-2

Photo (top): Australian Ballet School students enjoy World Tutu Day. Photo source: Facebook.com/TheAustralianBalletSchool