World premiere of Sun at Melbourne Fest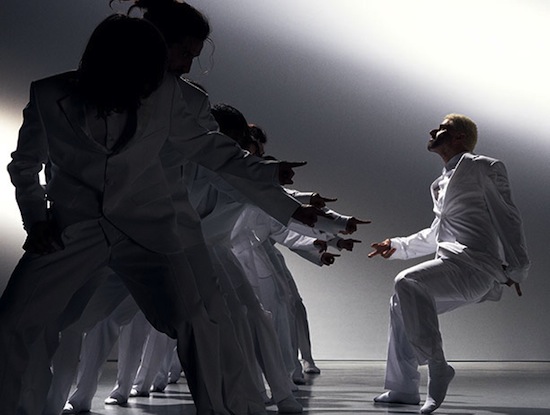 After a powerhouse performance at the 2011 Melbourne Festival with the exhilarating Political Mother, one of dance's most electrifying marvels, Hofesh Shechter, returns to Melbourne with the world premiere of his brand new full-length work, Sun.
Internationally renowned as a choreographer and composer due to his unmistakable theatrical language, a language that combines energetic physicality and explosive rock music, and expands to fill any space, Sun is Shechter's first work for his company in three years.
Featuring an expanded company of 14 world-class dancers and an original music score by Shechter, Sun embarks on a vigorous manifestation of the solar system's most pivotal possession. It looks at the sun, our bright light dancing out of the surrounding darkness, smoke and chaos.
Rooted in ancient culture and pagan ceremony, Shechter's choreography and composition experiments with a unique blend of supremacy and softness encapsulated by the movement of the dancers and the electrifying music.
Having conquered the perfect balance of live music and dance, Sun integrates these elements with set design. Using 120 suspended light bulbs, Shechter appears to illuminate the stage but below the light, not everything is as it seems, the innocence and joy of day is inevitably encroached upon by the fear of the dark.
Shechter is by far one of the UK's most thrilling and mysterious contemporary artists, gaining international acclaim for his raw, honest choreography and atmospheric music scores. Israeli-born, he carried out his two years of national service before training as a dancer in Jerusalem and as a percussionist in Tel Aviv and Paris.
Formerly a drummer in a rock band, Shechter made his choreographic debut in the UK with the duet Fragments and soon thereafter formed his company, Hofesh Shechter Company.
Melbourne Festival Creative Director, Josephine Ridge, said, "The physicality of this company and their technical accomplishment is extraordinary. They are also a remarkably charismatic troupe and when this combination is marshalled by Hofesh's powerful talent, the result demands your attention.
"Anyone who has seen his work will have felt this – but there is something else here as well; an exuberant joyfulness that just makes you want to smile."
For more information on Shechter's Sun or this year's Melbourne Festival, visit www.melbournefestival.com.au. The work will be premiered on October 11-13 and 15-16 at Arts Centre Melbourne.
Photo by Jake Walters.