World Premiere of 'A Delicate Situation'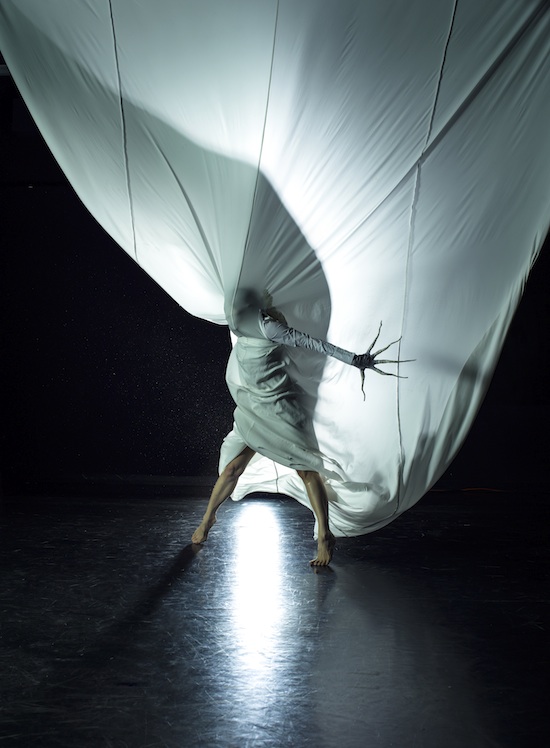 The poetic and enthralling A Delicate Situation by talented South Australian choreographer Lina Limosani will have its world premiere on May 22-24 in the Adelaide Festival Centre's Space Theatre.
A Delicate Situation draws upon the ancient Malaysian myth of the vampiric Pontianak, a female vampire ghost believed to have died at childbirth, to tell the story of one woman's struggle to come to terms with death and the fear it creates as it draws closer. The show is a highly visual, yet theatrical interpretation of humanity's emotional response to dying and the afterlife, saturated in superstition and folklore. Using dance, theatre, puppetry and shadow play, this evocative mix of genres creates a suspenseful atmosphere.
Highly acclaimed South Australian choreographer Lina Limosani has brought together an international team to create a chilling and visually stunning piece of dance theatre. Limosani graduated from the Victorian College of the Arts in 1999 and has maintained a professional career as a dancer, choreographer and teacher. Starting her career in Adelaide at Australian Dance Theatre, she found herself working internationally with physical theatre director Al Seed for the creation and performance of The Red Room and most recently, Last Orders. She has also performed with Scotland's Plan B in Parallel/Parallel and in Munich with Micha Purucker for Black Fog.
Originally developed in Malaysia, A Delicate Situation was nominated for three Boh Cameronian Awards and has since been reworked for Australian audiences, most recently as part of Adelaide Festival Centre's inSPACE Development program, which provides contemporary and experimental artists and companies access to the venues and professional services of the Festival Centre.
For more information or to book tickets, visit http://adelaidefestivalcentre.com.au.
Photo by Chris Herzfeld.