World Dance Movement set for Switzerland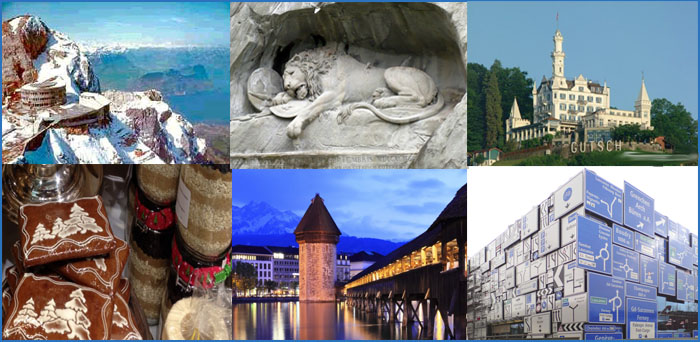 World Dance Movement, an organisation that presents dance workshops in exotic and beautiful locations all around the globe, has announced that they will be offering a spring program in Lucerne, Switzerland this coming March.
From March 30 to April 7, 2013, the program gives dancers the chance to not only train and study under international faculty for six days, but to partake in various city, lake and mountain excursions in the valley of the Swiss Alps.
Combined with a very special Easter celebration and a gala performance, all participating dancers will enjoy an once-in-a-lifetime opportunity.
Faculty for the workshop include: Michèle Assaf (USA), Bruno Collinet (France), Joshua Pelatzky (USA), Tyce Diorio (USA), Wes Veldink (USA), Kathleen McNurney (Switzerland), Jonathan Huor (Switzerland), Sarah Bellagamba (France), Brittany Hill (USA), Jenna Branner (USA), Kirsty Ross (Switzerland), Bob Garrett (USA), Eva Sánchez Martz (Spain) and more.
Classes are broken up into three levels: children (9-12),
intermediate (13 and older), and advanced/professional (17 and older.) All dancers must be 18 years old to participate in the program without a chaperone/guardian. Dancers under 18 must be accompanied by a chaperone at least 21 years of age. However, if dancers cannot bring a chaperone, they can contact WDM and they will attempt to assign one. There is a $200 fee per week for the chaperone/guardian.
At the conclusion of the program, all students will perform the choreography they have learned throughout the week of classes in a Final Gala Performance. Patrons of the arts, special guests and supporters of World Dance Movement are invited.
Interested dancers are encouraged to register by Jan. 31, 2013 for early bird discounts.
For event details, class schedules, pricing and more information visit www.worlddancemovement.com.
Photo: Lucerne, Switzerland images, courtesy of World Dance Movement.