World Dance Movement set for Italy this July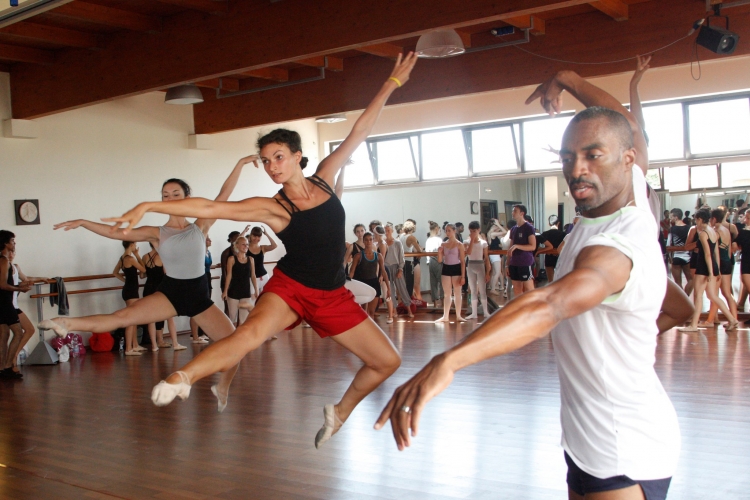 World Dance Movement, an organisation that presents dance workshops in exotic and beautiful locations all around the globe, has announced that they will be offering a summer program in Castellana Grotte, Italy this coming July.
From July 6 to 27, the program gives dancers the chance to not only train and study under international faculty for three weeks, but to partake in various excursions in Puglia, an Italian region known for lots of sunshine, beautiful coastlines and historic treasures. Plus, at the end of each week of classes, students will perform the choreography they have learned throughout the week in a gala in an Italian Piazza.
Faculty for this workshop include: Michèle Assaf (USA), Bruno Collinet (France), Clarissa Mucci (Italy), Desmond Richardson (USA), Veronica Peparini (Italy), Ana Catalina Román (Spain), Federica Angelozzi (Italy), Sabatino D'Eustacchio (Italy), Igal Perry (USA), Teddy Forance (USA), Sarah Bellagamba (France), Joshua Pelatzky (USA), Eva Sánchez Martz (Spain), Jenna Branner (USA) and more.
Classes include: ballet, jazz, contemporary, hip-hop, lyrical, contamination (a mix of hip-hop and contemporary), William Forsythe technique and repertoire, Gaga movement language, Ohad Naharin repertoire, acrobatics, aerial/tissue and more. Former Batsheva Dance Company dancer Guy Shomroni will teach the Gaga workshop.
Classes are broken up into three levels: children (6-9 and 9-12),
intermediate (13 and older), and advanced/professional (17 and older.) All dancers must be 18 years old to participate in the program without a chaperone/guardian. Dancers under 18 must be accompanied by a chaperone at least 21 years of age. However, if dancers cannot bring a chaperone, they can contact WDM and staff will attempt to assign one. There is a $200 fee per week for the chaperone/guardian.
In addition, World Dance Movement has announced that an International Competition will be held during the three-week program on Saturday, July 12. It will give dancers a chance to show faculty their fabulous moves and individual choreographic skills.
For more information on the Italy program or the International Competition, visit www.worlddancemovement.com. Event details, class schedules, pricing and other specific information is available. Interested dancers are encouraged to register by May 31 for early bird discounts.
Photo: World Dance Movement faculty member Desmond Richardson leading a dance class. Photo courtesy of World Dance Movement.