Workshop schedule out for Come Together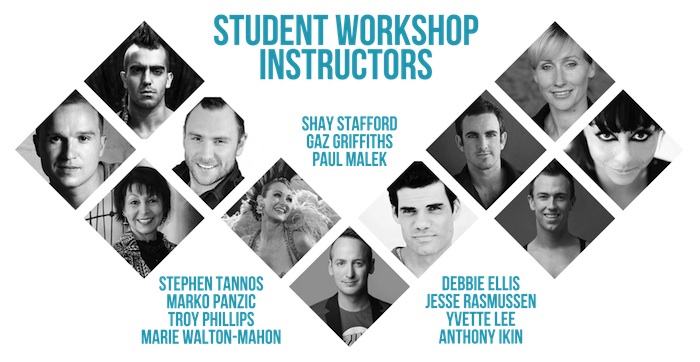 The Come Together Dance Convention, set for October 2-4 in Surfers Paradise on the beautiful Gold Coast Queensland, is gearing up to be one of the most inspirational, informative and invigorating dance events in Australia this year! And it isn't just for teachers!
Over three full days, students are invited to come and learn from some of the leading names in Australian dance. The convention recently announced the schedule for its student workshops, which are divided by age. Classes are available for both Junior (age 8-12) and Senior (age 13+) students.
Student Dance Workshops will be led by all-star faculty members, including Marie Walton-Mahon, Paul Malek, Debbie Ellis, Shay Stafford, Gaz Griffiths, Stephen Tannos, Marko Panzic, Troy Phillips, Jesse Rasmussen, Yvette Lee and Anthony Ikin.
The convention will operate from 8:30 a.m. to 5 p.m. over the three days. Workshops center around various styles, including commercial, contemporary, hip-hop, musical theatre, jazz, lyrical and ballet. Students looking to participate in workshops are encouraged to book their tickets soon as spots are filling up quick. For more information or to see the convention workshop schedule, visit www.atod.net.au/danceconvention.
As a Premium Sponsor, Dance Informa is thrilled to support this convention! For more information on this year's premium teachers and speakers, click here.