Winners of the Telstra Ballet Dancer Awards Revealed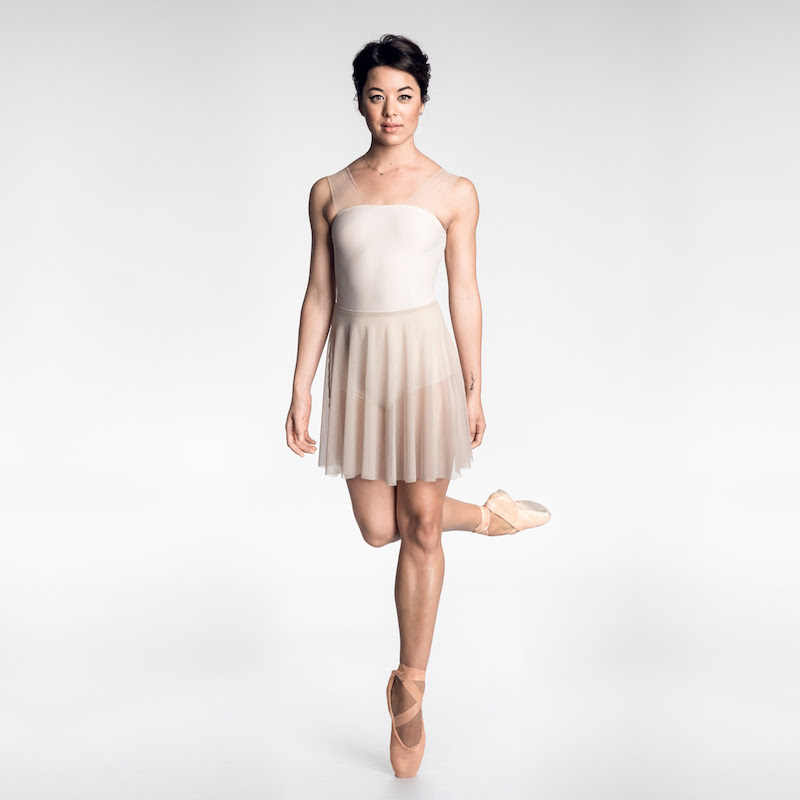 Soloist with The Australian Ballet, Jill Ogai, took centre stage when she was announced the 2019 Rising Star winner of the Telstra Ballet Dancer Awards. Jill will receive a $20,000 cash prize from Principal Partner Telstra in recognition of her exceptional ballet talent and outstanding achievements this year. Senior artist, Marcus Morelli took out the 2019 Telstra People's Choice Award for the second time.
The announcement was made by Telstra Chief Executive Officer, Andrew Penn, on stage at the Sydney Opera House following the Opening Night performance of The Nutcracker. Now in its 17th year, the Telstra Ballet Dancer Awards recognise the rising stars of ballet and next generation of dance talent. They have supported the career growth and achievements of many past winners who have often progressed to senior roles in Australia's national ballet company.
Telstra CEO, Andrew Penn said, 'Our partnership with The Australian Ballet aims to nurture this country's extraordinary ballet talent. With eight former winners being promoted to principal artists, we are very proud of the contribution this partnership has made to their careers as well as to raising the profile of ballet in the community to inspire the ballet stars of the future.'
'We have been so impressed with the diversity of talent and passion of the dancers this year as well as the huge number of votes cast for the 2019 Telstra People's Choice Award. We can't wait to watch Jill and Marcus' careers go from strength to strength,' said Mr Penn.
The Australian Ballet's Artistic Director, David McAllister also congratulated Jill and Marcus on their wins. David McAllister said: 'Jill has had an exceptional year. She has worked extremely hard and taken up every opportunity thrown her way with passion and determination. Jill is a powerful, expressive dancer who shines brightly on stage transitioning from classical to contemporary programs with ease. I'm excited for her future and I'm certain she will continue to be an inspiration to young dancers across the country and thanks to Telstra she has the support to propel her career even further.'
'Marcus has taken on 2019 head first and never looked back. His determination and commitment to dance has seen him excel in multiple principal roles through the year and it was evident the audience always felt the same way about his talent as we do. His athletic, authentic and expansive performances are something special to behold and he has an extremely bright ballet career ahead of him.'
The most prestigious prize in The Australian Ballet, The Telstra Ballet Dancer Awards comprise two parts: the Telstra Rising Star Award which is decided by a judging panel and was this year awarded to Jill. The Telstra People's Choice Award is decided by the public through online and SMS voting and this year generated over 50,000 votes – the biggest year ever. Marcus, who also won in 2015, takes home a $5,000 cash prize.
The Telstra Ballet Dancer Awards aim to nurture Australia's brilliant ballet talent and support some of Australia's brightest young artists with new opportunities and career experiences. The awards work to recognise the passion and artistry these dancers bring to the stage, as well as share their stories and their joy of ballet, providing inspiration for all Australians and a chance to be involved.
The nominees were judged throughout the year on their contributions both on and off the stage to the company. This year's judging panel was formed by David McAllister (Artistic Director, The Australian Ballet), Libby Christie (Executive Director, The Australian Ballet), Genelle Sharples (Media and Sponsorships Principal, Telstra), Carmel Mulhern (Group General Counsel, Telstra), Nadia Fairfax (Editor Fairfax Journal) and Sophie Tedmanson (Executive Editor Qantas Magazine).
The other four nominees this year included: Corps de Ballet Dancer Isobelle Dashwood; Senior Artist Cristiano Martino; Soloist Sharni Spencer; and Corps de Ballet Dancer Yichuan Wang.
For more information visit: www.telstra.com/ballet
Image courtesy of The Telstra Ballet Awards