Win tickets to Schools Spectacular 2014!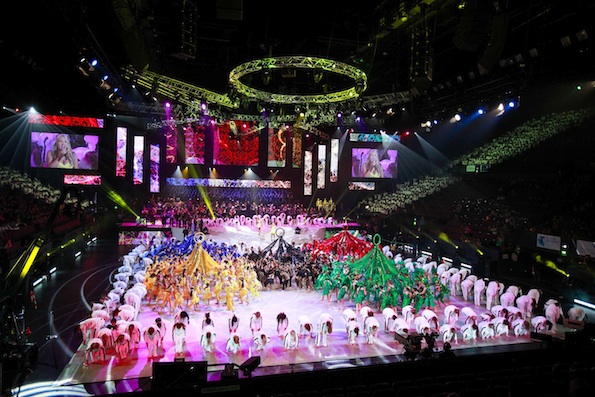 With 3,600 performers from 400 public schools, 33 featured artists, 2,000 dancers and a 1,300 voice choir, the Schools Spectacular returns this year just as spectacular as ever!
2014 marks the 31st anniversary of the extraordinary Schools Spectacular. This year's celebration will be held at the Qantas Credit Union Arena (formerly known as the Sydney Entertainment Centre) with four performances being held on Friday and Saturday, November 28 and 29.
Since its inception in 1984, this inspirational event has grown to become a highlight on the Sydney entertainment calendar, shining a spotlight on the talents of NSW public school students.
This year's theme, "This is Australia", will unite audience and performers in a celebration of the beauty of our landscape, our support of one another in the most trying of times and our leadership on a global scale.
In terms of sheer size, scale and scope, the Schools Spectacular is unequalled in the world. This iconic cultural event involves students of varying ages, cultures, skills and socio-economic backgrounds, hailing from country, metropolitan and isolated regions of NSW. For tickets and more information, visit www.schoolsspectacular.com.au.
Enter to win one of two double passes to Schools Spectacular on Saturday, November 29.
Just email info@danceinforma.com with your full name, date of birth and postal address with the subject: "SCHOOLS SPECTACULAR." Then answer this question: "What is the theme of this year's Schools Spectacular?"
This competition closes November 15!