Win Passes to 'Ivan the Terrible' Screening!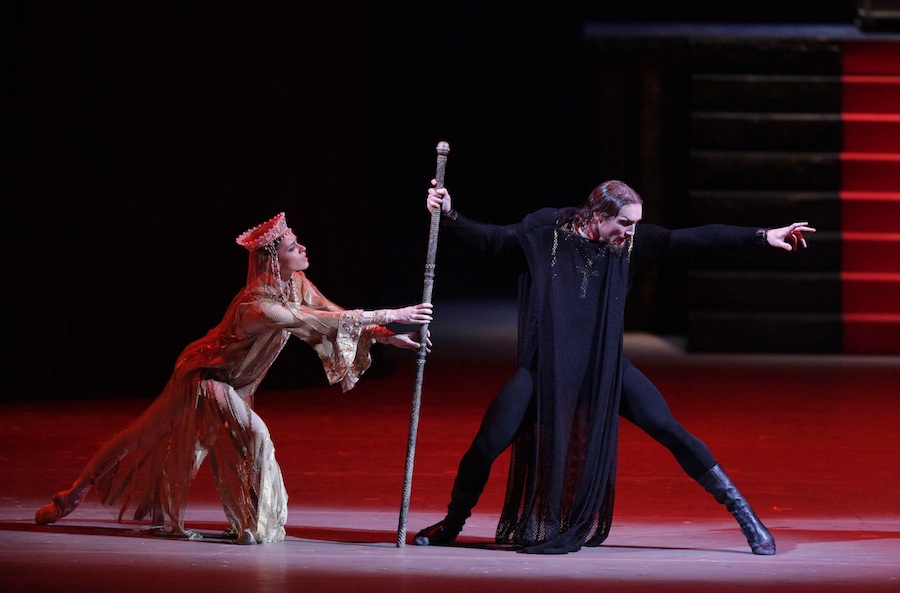 The Bolshoi Ballet's recently-revived Ivan the Terrible will be screened in select Australian cinemas from June 20. With music by Sergei Prokofiev and choreography by Yuri Grigorovich, this epic dramatises Ivan the Terrible's controversial reign and portrays events in 16th-century Russia in visually stunning scenes.
In this story, a young Ivan IV is crowned and he has to choose one of the 13 Boyar daughters to be his wife. He selects Anastasia and the two eventually fall deeply in love. When the Boyars plot against Ivan IV and poison his beloved wife, the tsar finds himself surrounded by enemies. Haunted by dark thoughts and phantoms, he slowly sinks into madness.
Drawing on the music composed by Prokofiev for the 1944 Eisenstein film, Ivan the Terrible is a work in the true Bolshoi style. Grigorovich's powerful and fascinating epic is full of vigour, strength and wild jumps, with great grace and fragility in the female roles as well. Sensitive and classical work blends with powerful character dance to create this lyrical epic, which is rich in the colours of medieval Russia.
Ivan the Terrible is an essential part of the Bolshoi's repertoire, a 20th-century classic and a wonderful theatrical experience running two hours and 15 minutes in length.
To win a double pass to an Australian screening of Ivan the Terrible, email info@danceinforma.com with the answer to this question: What is the name of Ivan IV's wife who dies? Please title the email "Ivan the Terrible Giveaway." This competition opens March 25 and closes May 20. Enter to win now!
Photo: The Bolshoi Ballet performs Ivan the Terrible. Photo by Damir Yusupov, courtesy of Sharmill Films.