Whitney Houston tribute concert in Melbourne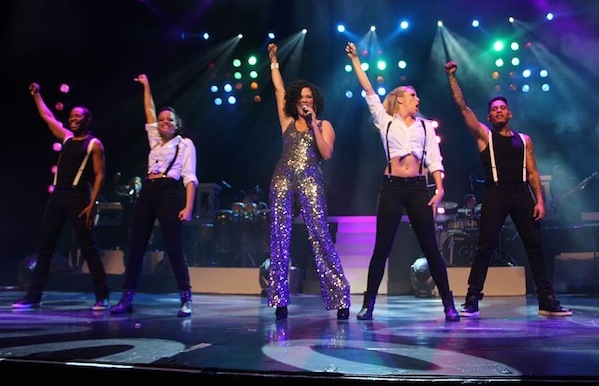 In a tribute to a woman who has long been an icon of pop music and vocal ability, The Greatest Love Of All – The Whitney Houston Show celebrates Whitney Houston's most loved songs with the breathtaking voice of South African singer Belinda Davids.
The two-and-a-half-hour concert and stage show spans Houston's 29-year career and includes hits like How Will I Know, I Wanna Dance With Somebody, Where Do Broken Hearts Go, Didn't We Almost Have It All, I'm Every Woman, Exhale (Shoop Shoop), Step by Step and I Will Always Love You.
In preparation for such an anticipated show, and in respect for Houston's legacy, production company Showtime Management Australia dedicated over 12 months to perfecting this production and finding the right star.
After conducting over 15,000 auditions in 12 countries, accomplished South African vocalist Belinda Davids was selected to pay reverence to Houston with her carefully crafted renditions. She delivers the voice, charm and even the nuances and gestures of Houston.
Known as the Tribute King, John Van Grinsven Snr has been at the helm of Showtime Management Australia since it was founded in 1979 and his stable of star shows tour internationally. Showtime Management Australia's hugely successful shows include Michael Jackson HIStory and Queen – It's a Kinda Magic, which recently toured to Melbourne in October 2014.
In the wake of Houston's tragic passing in Los Angeles at the age of 48 in 2012, her timeless music and awe-inspiring voice have received renewed appreciation from her legion of long-time fans and garnered a new generation of admirers.
The Greatest Love Of All – The Whitney Houston Show with the glamorous Belinda Davids singing live on centre stage is not only a brilliant tribute, but also a spectacular concert experience with a full band, dancers and theatrical effects.
Davids, born in Port Elizabeth, South Africa, began performing professionally at the age of 14. Her four octave vocal range allows her the ability to sing any genre but her musical heart has always been R&B. Her musical inspirations as a child were Aretha Franklin, Anita Baker, Chaka Khan, Donny Hathaway, Michael Jackson and the one artist whom she still, to this day, honours in every show she performs, Whitney Houston.
The Greatest Love Of All – The Whitney Houston Show comes to Melbourne's Athenaeum Theatre on May 15-23 following sell-out tours to Dubai, New Zealand, Canada, the U.S. and South Africa. For more information, visit www.thegreatestloveofall.com.au.