West Australian Ballet's 'La Sylphide'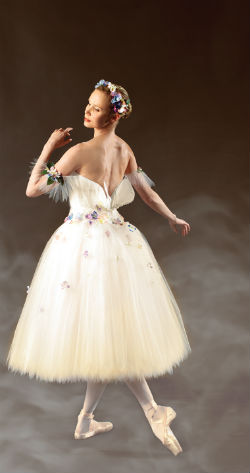 West Australian Ballet's stunning new production La Sylphide opens at His Majesty's Theatre next month, performing to live music by West Australian Symphony Orchestra from Friday, May 17 to Saturday, June 1.
Set in Scotland, La Sylphide has all the elements of great romantic storytelling – long, flowing tutus, fairies, witches and magic. The hero, a young Scotsman, is awoken by a kiss to find himself love-struck by a forest fairy (sylph) on the eve of his wedding. Ultimately he abandons his bride at the altar to pursue his quest for true love, with tragic consequences.
La Sylphide is the world's first major romantic ballet, originally choreographed by Danish ballet master August Bournonville. 
The ballet is inspired by a story from French author Charles Nodier, who is credited with highlighting the significance of dreams in drama to 19th century romanticists.
WAB's new production features a striking new set by Richard Roberts with costumes by Lexi George. If kilts are your thing, WAB says that you won't be disappointed!
La Sylphide is suitable for all ages and runs for an hour and a half including one 20-minute interval. For tickets and more information, visit premier.ticketek.com.au. To watch the trailer for La Sylphide click here.
Also, a special pre-show talk will be offered Tuesday, May 
21 at 5:45 p.m. in the Exhibition Lounge.
Photo: West Australian Ballet's La Sylphide. Photo courtesy of West Australian Ballet.