West Australian Ballet presents 'The Nutcracker' beginning Nov. 23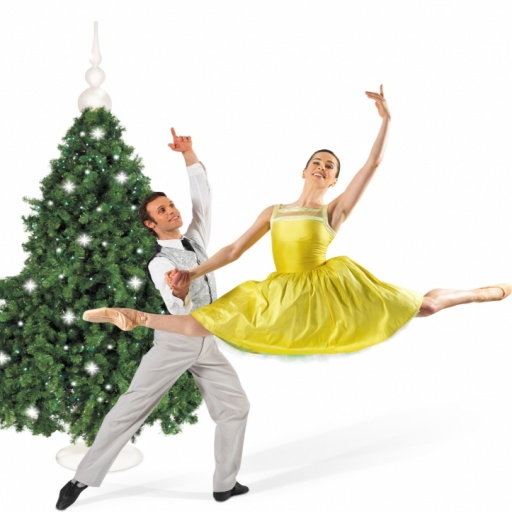 After a groundbreaking premiere season in 2008, West Australian Ballet's bold interpretation of the family favorite, The Nutcracker, will return to His Majesty's Theatre this month.
Tchaikovsky's magnificent original score is combined with Artistic Director Ivan Cavallari's classical ballet choreography and traditional Nutcracker themes, such as Christmas, the nut, the great battle and dances from around the world. However, in Cavallari's narrative new twists abound with an engaging new plot and characters all laid against an Australian summer backdrop.
In Cavallari's The Nutcracker, a boy, Peter, falls in love with a girl, Clara. Clara is in Peter's class at school but is unaware of his feelings. Peter, being too shy to tell her, uses the nickname "The Nutcracker" to befriend Clara online. As they face final exams they bond and become great friends. Eventually, Clara wants to meet Peter before the Christmas graduation ball, not realizing he is in front of her the whole time.
This twisty, modernized plot is performed on a breathtaking set conceived by lead designer Edoardo Sanchi, a famed La Scala Milan and Arena di Verona designer and co-creator of Cavallari's acclaimed production of Pinocchio. To complete the imagery, vibrant, haute-couture costumes were created by Christina Smith, an accomplished designer awarded a Green Room Award in 2005.
Overall, the spectacular production of The Nutcracker is a must-see for the whole family. In addition to the lush décor and dancer's technical prowess, Tchaikovsky's superb score will be performed live by the West Australian Philharmonic Orchestra.
The ballet will be performed at His Majesty's Theatre from Nov. 23 to Dec. 9. Tickets begin at $25. For more information call 1300 795 012, or visit waballet.com.au.
Photo: Melissa Boniface and Sergey Pevnev. Photo by Jon Green, courtesy of the West Australian Ballet.