West Australian Ballet presents 'Peter Pan'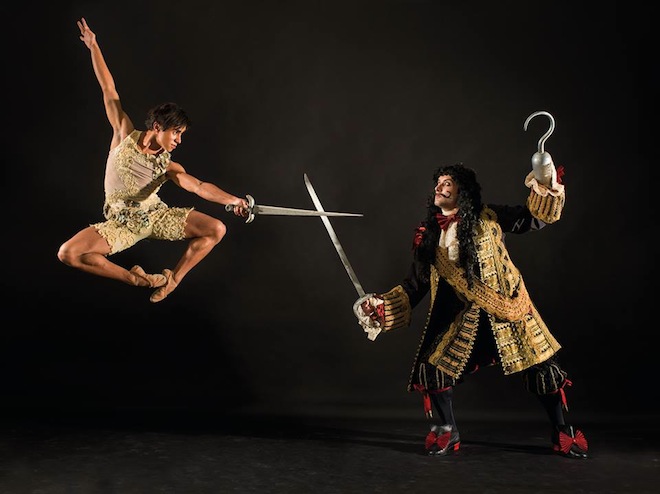 Flying in from the Royal New Zealand Ballet, the beloved production Peter Pan will captivate both the young and young at heart in the upcoming performance season presented by West Australian Ballet.
Choreographed by Russell Kerr in 1999, the production is based on J.M. Barrie's enchanting children's novel featuring the whimsical world of Neverland. Peter Pan will be presented 22 November to 15 December at His Majesty's Theatre with the accompaniment of the West Australian Philharmonic Orchestra.
The production will include all the well-known and beloved storybook characters, including the jealous and feisty Tinkerbell, the Lost Boys, the Crocodile and the villainous Captain Hook.
With a little help from some fairy dust, Peter Pan whisks the Darling children from their London home to the magical realm of Neverland. Wendy, John and Michael find adventures and dangers hidden around every corner, while the wickedly wonderful Captain Hook lurks close behind.
Children, which have been captivated by the story of Peter Pan since its original inception in 1904, will adore this high-energy production. Kristian Fredrikson's picture-book inspired set and costume designs, along with Philip Norman's vibrant musical score, will enhance the fantasy-filled world these magical characters inhabit. Staged by Toby Behan, one of the original Peters, and West Australian Ballet's own Ballet Master Craig Lord-Sole, Peter Pan is "energising and quite simply… fun!," wrote Theatreview.
So this November, guests are welcome to leave the mundane behind and follow West Australian Ballet past the second star on the right and straight into a Neverland adventure. For more information or to book tickets, visit www.waballet.com.au.
Photo courtesy of West Australian Ballet.