West Australian Ballet presents 'Giselle'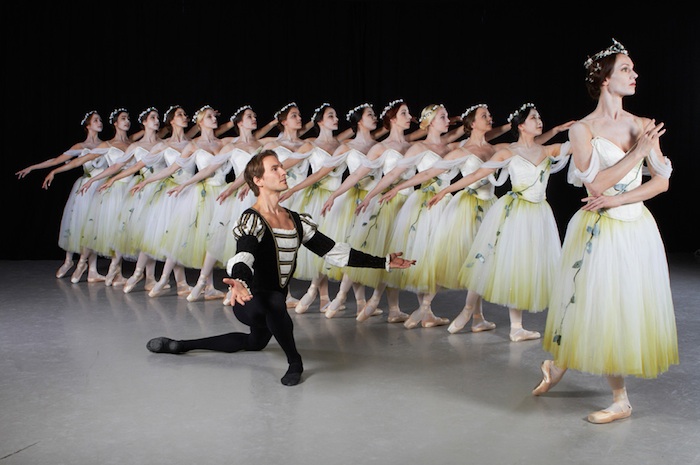 West Australian Ballet presents the haunting tale of impossible love, vengeful ghosts and ultimate forgiveness in one of the greatest ballet classics, Giselle, at His Majesty's Theatre this May.
The beautiful and innocent peasant girl Giselle falls for Prince Albrecht, who has sought her affections in disguise. When she discovers Albrecht is engaged to another, her grief causes her to die of a broken heart and her spirit joins the Wilis – ghosts of women betrayed. In revenge, the Wilis lure men into their forest and force them to dance to their death. They have set their eyes on Albrecht, and Giselle must make a choice.
This superb production will delight ballet lovers of all ages with its lavish set and costumes by Peter Cazalet. The traditional 'white act' and original choreography from Jean Coralli and Jules Perrot has been adapted for West Australian Ballet by Artistic Director Aurélien Scannella and Sandy Delasalle. Adolphe Adam's rich musical score will be performed by the West Australian Symphony Orchestra conducted by Wolfgang Heinz.
West Australian Ballet has a long and proud history of performing Giselle for Perth audiences, with the first production in 1959 under WAB founder Madame Kira Bousloff. Luminous and haunting, the return of this ever-popular Romantic-era ballet to the His Majesty's Theatre stage is not to be missed. Always a sell-out event, WAB's Mother's Day High Tea also returns, held directly after the matinee performance on Saturday, May 17.
Performances run May 9-24 at His Majesty's Theatre at 825 Hay Street, Perth. Tickets range from $25 to $108. Visit www.waballet.com.au for more information or to book tickets.
Photo by Sergey Pevnev.