West Australian Ballet presents 'Genesis'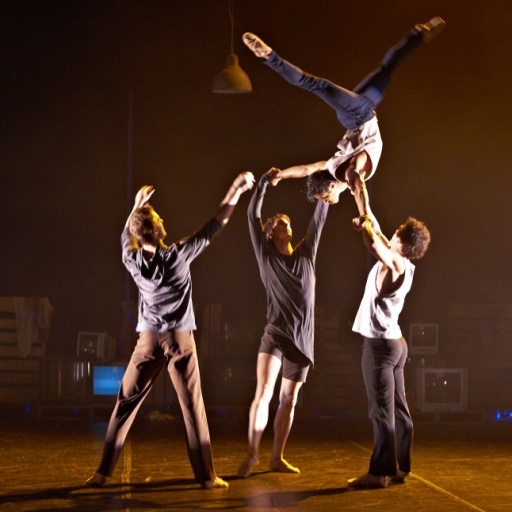 New choreographers will cut their teeth at West Australian Ballet's Genesis on April 4-6 at the West Australian Ballet Centre. With the return of WAB's ever-popular choreographic series, company dancers emerge as upcoming choreographers with premieres and new works.
Genesis acts as an opportunity for dancers and budding choreographers to showcase original works across three nights. New choreography will be presented by leading company artist Jayne Smeulders and artists Daniel Roberts, Andre Santos and Matthew Lehmann. The music of various artists, from Perth band PVT to Debussy, will be presented.
Genesis continues WAB's tradition of encouraging new artistic visionaries and serving as an incubator for Australia's choreographic talents. For more than 40 years WAB has helped support and present upcoming choreographers, including Natalie Weir, Stephen Baynes, Adrian Burnett, Gideon Obarzanek, Simone Clifford and Chrissie Parrott.
The show runs Thursday, April 4 through Saturday, April 6. Performances begin at 7.30 p.m. and run for approximately 1 hour, followed by a Q&A with the choreographers. General admission tickets are $35.
For bookings and further information, contact WAB at (08) 9214 0707 or visit www.waballet.com.au. Please note Saturday's performance is currently sold out.
Also, dance photographer Jon Green is celebrating Genesis by exhibiting a stunning new collection of photographs featuring WAB dancers for the duration of the season. Green presents Movement en noir et blanc at the WAB Centre until April 6. This stunning collection of photographs features WAB dancers, past and present, in shoots they themselves directed. Green says the sessions were "particularly enjoyable" because they gave freedoms to the dancers, allowing them to make the choice how they wanted to be photographed.
Photo: West Australian Ballet performs in Genesis. Photo courtesy of WAB.