West Australian Ballet offer their iconic version of The Nutcracker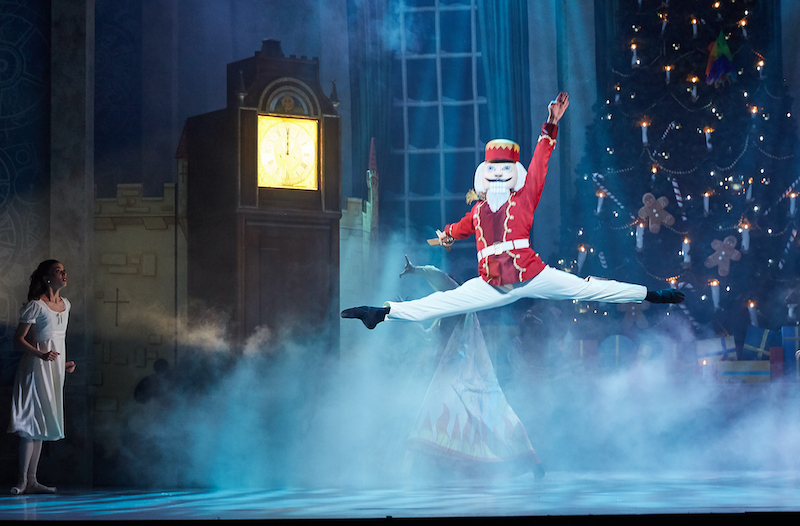 Perth's Christmas ballet tradition continues to grow in 2020 as West Australian Ballet offer their iconic version of The Nutcracker in a dual season alongside multi-work highlight show GALA from November 21st.
"Audiences have loved our biennial tradition of The Nutcracker to ring in the festive season, it's always such a magical way to end the year," said Aurélien Scannella, West Australian Ballet Artistic Director.
"To close 2020, we also want to celebrate the past eight years of growth at West Australian Ballet with GALA, an evening of our greatest highlights and short works that we've brought to Perth. GALA will wow audiences and show the best bits of your world-class ballet company."
While West Australian Ballet will perform The Nutcracker in full for 14 glittering performances, GALA will take the stage for seven exclusive performances in which the audience can celebrate live performance, and dress to the nines for the glamourous showcase if they wish.
GALA will feature 11 short works and excerpts from some of West Australian Ballet's repertoire, which has expanded rapidly under Scannella's eight-year tenure as Artistic Director to date.
From two glamourous pas de deux from David Nixon's The Great Gatsby, to Eric Gauthier's Japanese inspired work Takuto which sees the dancers perform traditional drumming on the bespoke instruments, GALA features a great variety of entertainment with the performance being a veritable tasting plate of brilliant works.
Former Principal dancer and audience favourite Brooke Widdison-Jacobs will come out of retirement to return to her title role in West Australian Ballet's acclaimed Radio and Juliet, choreographer Edward Clug's adaption of Shakespeare's love story, set to the sounds of Radiohead.
"To be re-joining West Australian Ballet onstage is an honour, and performing this iconic role is something I thought I'd never get to experience again," said Widdison-Jacobs.
The list of acclaimed works continues with the Don Quixote pas de deux from Dame Lucette Aldous, Jayne Smeulder's adaptation of Tarantella, Le Corsaire from Delasalle/Scannella, Claude Brumachon's Les Indomptés, Eric Gauthier's Ballet 101, crowd favourite Architecture of Hope from Wubkje Kuindersma and conceptual pandemic-inspired works from CoVid Lab will all feature on an exciting bill.
WA's love affair with The Nutcracker has seen over 48,000 people see the blockbuster show in both 2016 and 2018, with West Australian Ballet's adaption of Clara's adventure created by former Principal Dancer Jayne Smeulders, Principal Rehearsal Director & Artistic Associate Sandy Delasalle and Scannella.
Set in 1830 London, the Stahlbaum's are hosting a Christmas Eve party when a mysterious guest arrives. It's the toymaker Uncle Drosselmeyer who gifts Clara a magical Nutcracker doll, but after a fight with her brother Fritz, he breaks the Nutcracker. Later, at the stroke of midnight, Uncle Drosselmeyer reappears and the Nutcracker comes to life, with Clara's adventure only beginning.
Under State Government restrictions, His Majesty's Theatre currently has a 60% capacity due to COVID-19, West Australian Ballet recommends booking early via waballet.com.au
Image: Matthew Lehmann as the Nutcracker courtesy of WA Ballet