West Australian Ballet announces auditions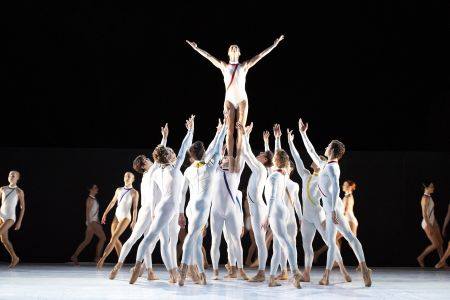 Artistic Director Aurélien Scannella of the West Australian Ballet recently announced that the company will be holding auditions for Corps de Ballet to Principal Dancers in Perth on Saturday, April 12 at 4 p.m.
Audition is by invitation only. For dancers to register their interest, they should email their resume, headshot, 2-3 dance photographs and a video footage link to audition@waballet.com.au. This should be submitted no later than Friday, April 4.
West Australian Ballet is a leading State Flagship Company, performing a dynamic and extensive series of ballet and contemporary dance works in metropolitan Perth and regional Australia. Based at the West Australian Ballet Centre, WAB is the resident company of His Majesty's Theatre. The company is made up of 30 dancers and five apprentices (or "Young Artists.")
Photo: West Australian Ballet in performance at Ballet at the Quarry 2011. Photo courtesy of WAB.