WeAreSOUND premieres 'Train of Thought'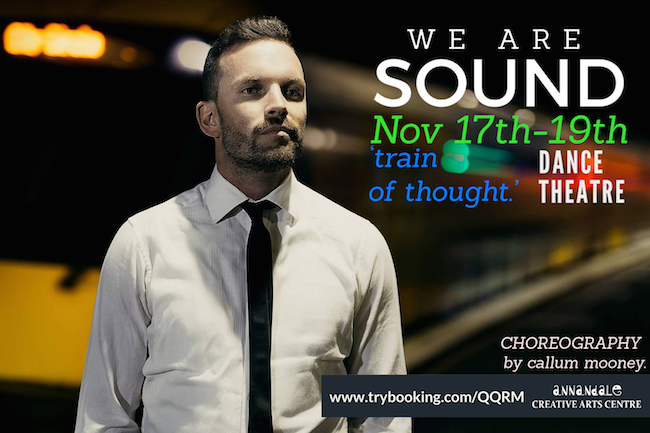 WeAreSOUND, led by Artistic Director Callum Mooney, will soon premiere its new dance theatre production, Train of Thought. The work will present a fusion of physical theatre, contemporary dance, hip-hop and comedy at the Annandale Creative Arts Centre, located in the Inner West of Sydney.
Train of Thought's choreography enacts surreal environments and superficial thoughts of strangers on public transport. It's set to an original soundscape of everyday noises, which were recorded, manipulated and arranged by Mooney.
The versatile cast of six performers includes Robert Mclean, Alice Robinson, Neale Whittaker, Jasmin Luna, Neven Connolly and Samantha Smith. The dancers create a whimsical world in which the sounds of trains, social media, office equipment, bodily functions and kitchen appliances orchestrate the movement.
The choreographic debut from WeAreSOUND promises to "have appeal to a wide audience, with relatable, engaging themes and a humorous touch."
Performances run three nights only – November 17, 18 and 19 at 7 p.m. Book tickets at www.trybooking.com. Follow WeAreSOUND at www.facebook.com/wearesound1 for project updates.
---