VIEW Dance Challenge Australia 2020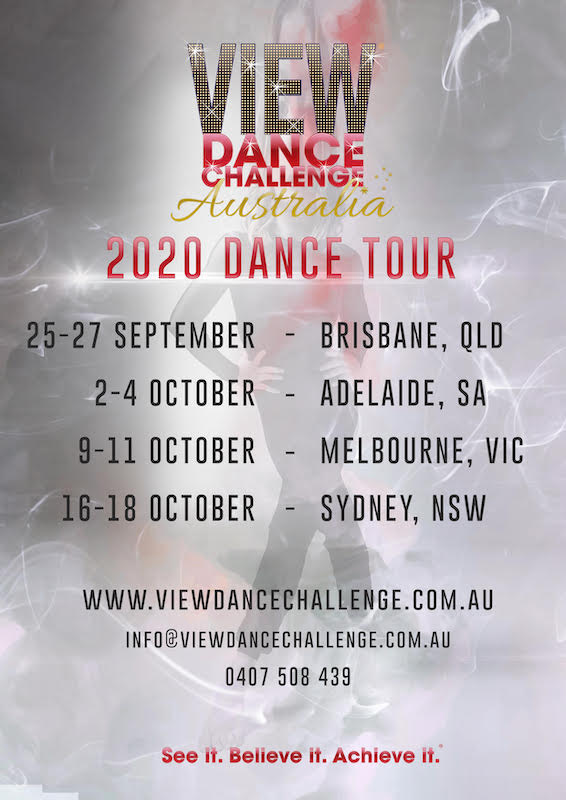 VIEW Dance Challenge offers young dancers a fresh, new exciting experience in Australian dance competitions. They're a passionate team of professional dancers who have been established for many years. Their main aim it to provide you with the most enjoyable, exciting and memorable dance competitions in Australia next year! They want to be a part of your overall experience as a dancer and to see you thrive and grow! The tour dates are throughout October in Brisbane, Adelaide, Melbourne and Sydney.
At each VIEW Dance Challenge Dance Competition across Australia they are offering up a huge array of awards and prizes. Their highly talented team of judges will be very hands on and offer you all the encouragement and support you need to perform at your very best. At our dance competitions the View team want dancers to go beyond themselves, to improve and to grow.
The experience with VIEW Dance Challenge will be unforgettable. If you love the art of dance and want to experience an electrifying weekend that is sure to transform you, check out our Australian dance competition dates by visiting the link below.
For more information visit: https://www.viewdancechallenge.com.au/