Victorian Dance Festival named a Finalist for Australian Event Awards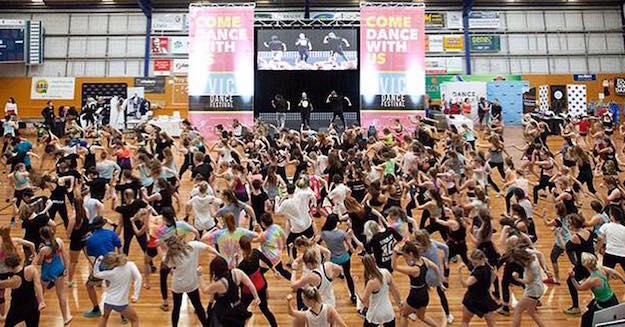 The Victorian Dance Festival has been chosen as a State Finalist in the 2016 Australian Event Awards. Selected from hundreds of entries across the country by a panel of experts and leaders in the industry, the Victorian Dance Festival was placed amongst the top events in Victoria in its category.
The Australian Event Awards recognise the best events in Australia and achievements in the industry by Australians around the world, regardless of event size or audience.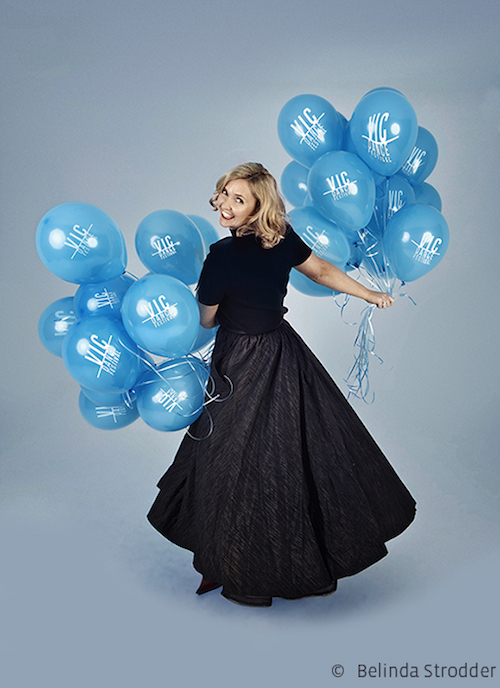 The Victorian Dance Festival has been a roaming festival held in different regions of the state for the past five years. Aiming to increase the opportunities for dancers and expose them to the leaders within the dance industry, the Victorian Dance Festival is not a competition but a growing community of dancers, teachers parents and industry leaders passionate about inclusion and celebration of the art form in Australia. Held in Warrnambool this year, the event attracted more than 2,500 attendees from all over Australia.
Festival Founder and Director Kate Meade said it was an honour to be named as a Finalist in the 2016 Australian Event Awards. To be listed amongst the best events in Victoria is a testament to the dance teachers and students that love nothing more than coming together to dance in a noncompetitive environment.
"The three-day event is unique and we are incredibly proud of the community that we belong to," Meade stated. "It was wonderful to have this year's event in Warrnambool, my home region. The city of Warrnambool has a thriving dance community and it was such a delight for attendees to visit our region. It's been great to hear of attendees already returning to the area for weekend getaways."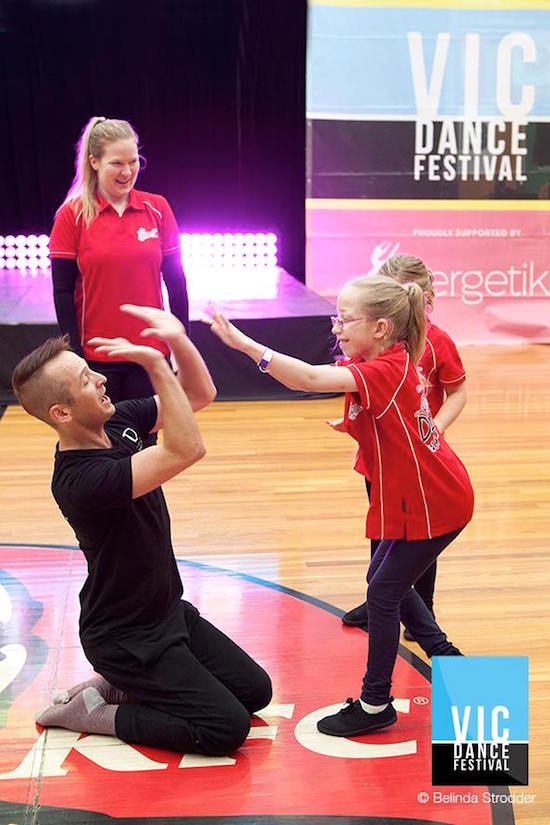 The final winners of the 2016 Australian Event Awards will be announced at the Novotel Twin Waters Resort on the Sunshine Coast on September 21. The Awards, celebrating the best of the best in the industry, will be followed by the Australian Event Symposium, which will deliver inspiration from creative directors of a number of Australia's most significant events as well as 18 skills-based sessions designed to ensure the Australian industry remains on the cutting-edge of the events space worldwide.
The 2017 Victorian Dance Festival will be held again in March at the Melbourne Town Hall. More information will be announced at a later date.
A full list of National and State and Territory Finalists for the Australian Event Awards can be found at www.eventawards.com.au. Visit www.victoriandancefestival.com for further details on the festival.
Photos by Belinda Strodder, courtesy of Victorian Dance Festival.
---