Victorian Dance Festival comes to Colac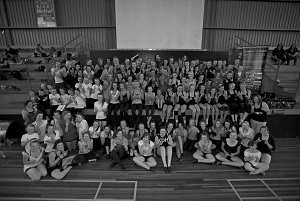 Unleash the power of dance! Victorian Dance Festival, formally known as Isolate Dance Festival, will be held March 22 and 23 in Colac, country Victoria. The two action packed days of workshops from some of the greatest dancers in Australia are not to be missed.

The festival will be held at the Colac East Primary School, Princes Highway, Colac East. Teachers include Paul Malek, Marko Panzic, Adrian Ricks, Yvette Lee, Michael Ralph, Kim Adam and more.

Organisers Kate Meade and Paul Malek invite passionate dance lovers to share in a crazy, exciting and over the top weekend of dance. Styles include jazz, contemporary, hip-hop, ballet and more. If you are a teacher, student, parent, or a lover of all things dance, VDF is for you!
Register for your spot and join the road trip to Colac! Visit www.isolatedancefestival.com.au