UDA hosts Commercial Jazz Workshops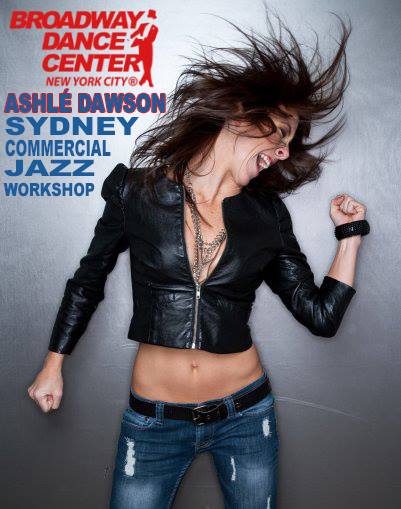 Hosted by United Dance Alliance, Ashlé Dawson from Broadway Dance Center will present two Commercial Jazz Workshops in Australia this month. Dawson will offer class for the first time in Sydney on March 15 and then will venture to Brisbane on March 20.
Dawson is one of BDC's top teachers, leading contemporary floorwork, lyrical and Latin fusion classes at the New York studio on a regular basis. She is known for her spot in the Top 4 on the inaugural season of So You Think You Can Dance but she has also been on America's Got Talent (as a background performer), American Idol Gives Back, the Latin Grammys, MTV's MADE as a Latin dance coach, Saturday Night Live and Cirque Du Soleil. Dawson is the creator of Idía dance, director of the Latin Fusion Dance Project and founder of Breaking Conformity Productions, Inc.
The Sydney Workshop will be held at 41 William St., Alexandria, NSW. The Beginner/Intermediate portion for ages 8-12 will be offered from 10 to 11:30 a.m. The Advanced/Professional portion for ages 13 and older will be held from noon to 1:30 p.m.
Five days later, the Brisbane Workshop will be held at 170 Bonney Ave., Clayfield, QLD. All dancers age 10 and older are invited to participate from 4:30 to 6 p.m.
For more information or to book your spot, visit uniteddancealliance.com.au. All participants will receive a fun UDA cup and have a chance to win a scholarship with the BDC International Student Visa Program in NYC!