TPCCA dancer accepted to Royal Ballet School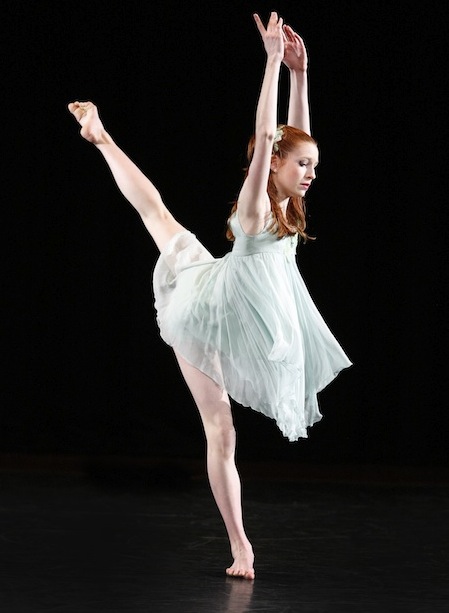 Emily Umbrazunas, a former student of the Tanya Pearson Classical Coaching Academy (TPCCA), has been accepted into the prestigious Royal Ballet School in London.
Having already participated in three summer school programs with the Royal Ballet, 14-year-old Umbrazunas was offered a place at the highly regarded finishing school and began her education last month. The audition process for the Royal Ballet School is highly competitive, and Umbrazunas is currently the youngest Australian attending the school.
She will be completing her studies at the famous White Lodge, home of the Royal Ballet's Lower School for students between the ages of 11 and 16. The school provides a broad training with students studying classical ballet as well as gymnastics, character, contemporary and various other styles of dance.
Umbrazunas began her training at TPCCA in 2011, during which time she danced the role of Clara in Sydney City Youth Ballet's 2012 production of Nutcracker.
Tanya Pearson, OAM, said, "Emily is a very talented young dancer and I know it has been her dream to join the Royal Ballet School. She has worked very hard and applied herself conscientiously to her ballet studies so I am delighted that she has achieved this dream. And what an amazing achievement it is."
For more information on TPCCA, visit www.classicalcoaching.com.
Photo: Emily Umbrazunas. Photo by Winkipop Media.