TODAY! See Encounter free at Sydney Festival, World Premiere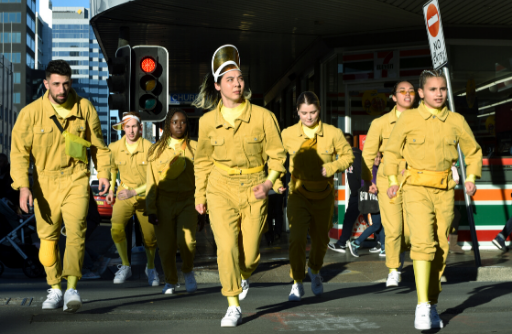 You are here in this place where the eels lay down and the cars light up and the McDonald's M is the biggest moon in the sky. Parramatta. Summertime. Early in the evening. ENCOUNTER is your invitation to the neighbourhood. ENCOUNTER, directed by Emma Saunders, was launched as part of Sydney Festival 2020. This en masse, site-specific work of joy which will run as a FREE event from 10-12 January 2020, in Prince Alfred Park, Parramatta. ENCOUNTER explores the everyday extraordinariness of being young and being in this place, from Parramatta, Western Sydney to the Bega valley, on the NSW South Coast.
In collaboration with a group of award-winning Australian artists, including writer, Felicity Castagna, composers, Amanda Brown (The Go-Betweens) and Jodi Phillis (The Clouds), associate artist Rob McCredie, visual artist David Capra and and conductor James Pensini, ENCOUNTER celebrates young people growing up in urban and regional communities.
Creatively developed with a cast of 16 young dancers (8 from Western Sydney and 8 from FLING Physical Theatre) and 48 young musicians of the Western Sydney Youth Orchestra, ENCOUNTER explores the indomitable spirit of youth and the world they find themselves in.
Visit TRAILER for more information
Image credit: Heidrun Lohr