Three confess to attacking Bolshoi director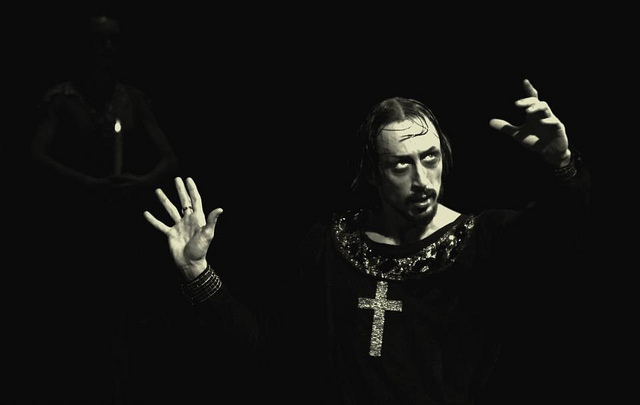 A principal dancer at the Bolshoi Ballet and two other men have confessed to conspiring to attack the company's artistic director, Sergei Filin, in an acid attack that occurred in January. The attack, which astonished Moscow and dance enthusiasts worldwide, left Filin in the hospital and the company in confusion and turmoil.
According to an announcement made by the Russian police on Wednesday, Bolshoi leading soloist Pavel Dmitrichenko, collaborating with two other men, plotted to attack Filin outside his home on Jan. 17. News organizations worldwide are reporting the police detained the three men on Tuesday.
According to The New York Times, Dmitrichenko was the main conspirator, hiring Yuri Zarutsky to carry out the attack and Andrei Lipatov to drive Zarutsky. Through cell phone records, police traced the attackers. Along with many other suspicious incidents, Filin's email and phone had been hacked in the days prior to the altercation.
While the full reason behind Dmitrichenko's plot to attack Filin is still forthcoming, various news organizations are reporting that his classical preferences clashed with Filin's new approach. Furthermore, The New York Times' Ellen Barry reported that he is also "romantically linked with a ballerina in the company, Anzhelina Vorontsova, whose supporters blame Filin for stalling her career."
Currently, the Bolshoi Ballet has removed Dmitrichenko's biography from the company's website. It is reported Dmitrichenko was a publicly recognized supporter of Yuri Grigorovich, the longtime Bolshoi director and choreographer.
Filin and the Bolshoi's general director, Anatoly Iksanov, have said since the attack that they believed the assault was professionally motivated.
For the last month Filin has been receiving treatment and rehabilitating in Germany. He has had numerous eye surgeries in the hopes of fully restoring his vision. For a time there were reports that he was at risk of losing his sight.
According to officials, Filin hopes to recover enough to accompany the company on its tour to London in July.
Photo: Pavel Dmitrichenko as Ivan the Terrible in Bolshoi Ballet's Ivan the Terrible, choreographed by Yuri Grigorovich. Photo © Sergei Minakov.