The St. Petersburg Ballet returns to Perth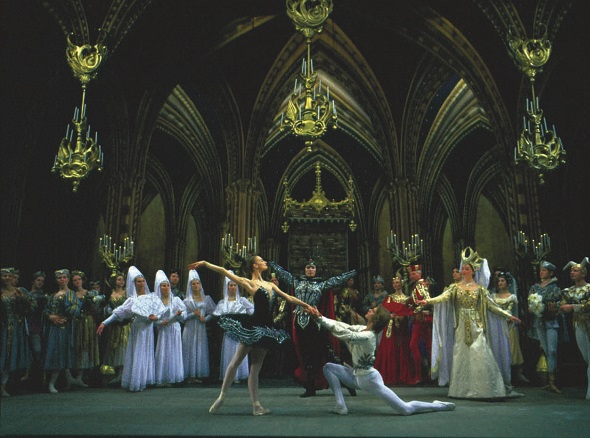 After a sell out season in 2013, internationally acclaimed St. Petersburg Ballet Theatre returns to Perth in 2015 to perform the enchanting Giselle and beloved classic Swan Lake. Tickets go on sale Monday, August 25.
The grand-scale Russian ballet company will first present the quintessential Giselle on June 5-6, 2015. Giselle is a romantic ballet with technically superb choreography and hallmark ghostly maidens drifting through the forest in spectacular patterns. First performed in 1841, it is one of the oldest continually performed ballets.
Next, on June 12-13, 2015, the company will perform Tchaikovsky's Swan Lake. First performed in St. Petersburg in 1895, this historic production is known for its spectacular and dramatic ballroom scene, its sublime music and its deeply moving story. It's a ballet that has enthralled audiences for generations and will undoubtedly take viewers' breath away in its original Russian grandeur.
The St. Petersburg Ballet is renowned globally not just for beautiful dancers but also for stunning and luxurious full-length shows. Australian promoter Andrew Guild said the company is "Russian classical ballet at its very best."
"Not only does The St. Petersburg Ballet Theatre bring their troupe of Vaganova-trained dancers, [but] they also bring their magnificent scenery," Guild said, "scenery that has audiences applauding even as the curtain rises, along with sumptuous costumes, dozens of dazzling white tutus and hundreds of pink pointe shoes."
The strictly limited season of the two greatest "White Act" ballets with extravagant sets, glorious costumes and 50+ dancers on stage will open Friday, June 5, 2015 at His Majesty's Theatre. To see this company with "style, restraint and elegance" (Sunday Telegraph), book tickets through Ticketek.
Guild said, "This is the real thing, grand-scale Russian Ballet…This is not a concert program. This is not a small group of dancers performing unrelated pas-de-deux and party pieces…This is the world's most-famous classical ballets performed the way they were intended by one of Russia's leading classical companies."
Performances will be held at His Majesty's Theatre, located at 825 Hay Street, Perth WA.
To hear what Dance Informa thought of the 2013 Swan Lake presentation, read the review here.
Photo: The St. Petersburg Ballet Theatre in Swan Lake. Photo courtesy of St. Petersburg Ballet.