The Production Company announces final show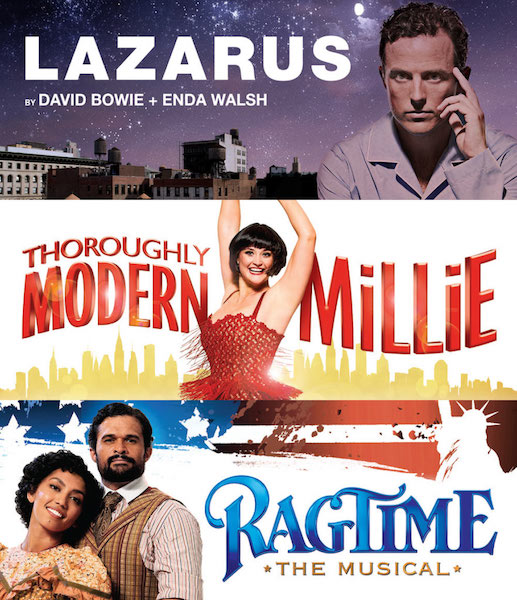 Jeanne Pratt AC, founder and chairman of The Production Company announced that after nearly 21 years and 65 musicals, her company will present its final musical in May 2020.
Jeanne Pratt said "I started the company in 1999 to stimulate the industry, create opportunities for local talent and produce quality entertainment at affordable prices. It has succeeded beyond my wildest dreams and as we plan our final curtain call, we're doing so with pride, pleasure and wonderfully happy memories. We've so much to be grateful for – our loyal audiences, generous sponsors and patrons."
The Production Company's announcement coincides with master-planning for a complete refurbishment of Arts Centre Melbourne's Theatres Building venues, including the beloved State Theatre – home of The Production Company for 21 years. This upgrade which is the most significant redevelopment of Arts Centre Melbourne since its opening and is a central component of the Victoria Government's vision to transform the Melbourne Arts Precinct, impacts on the State Theatre's future availability.
Artistic Director Ken Mackenzie-Forbes AM said "There's so much to celebrate. The Production Company has sold more than 1,000,000 tickets. We have provided the first professional engagements to hundreds of young artists and creative talents, many of whom have gone on to major careers. We have also created unique opportunities for Australia's stars of musical theatre to perform in shows that would not otherwise be seen professionally.
The Production Company allowed us the scope to stage brand new shows, favourite shows and bring together brilliant talent onstage and off. More than 3,000 jobs were created and we are incredibly proud of that. I have a million happy memories to cherish and more to come! When I think of our legacy, I would hope that people have had a wonderful experience at a Production Company show."
The Company presents the Australian premiere of Ragtime at the State Theatre from November 2. Full details of the final musical to be presented in association with Arts Centre Melbourne in May 2020 will be announced in November.
Further information can be found here: https://www.theproductioncompany.com.au/#single/0
Image courtesy of The Production Company