The newly refurbished Brunswick Ballroom is opening!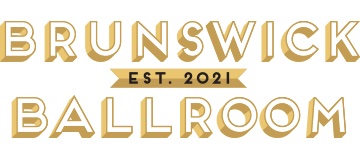 The newly refurbished BRUNSWICK BALLROOM is opening February 25th 2021. Located in the old Metropolis House on Sydney Road and is destined to take the mantle as one Melbourne's most dynamic and exciting performance venues. This extraordinary venue has been reimagined, refurbished and renamed and will feature the best of Australian and international music, cabaret and comedy.
The upstairs ballroom accessed via the dramatic staircase features stunning stained glass domes inspired by legendary Australian artist Leonard French before expanding out onto an open-air balcony that takes in the urban streetscape below and the sights of Melbourne's skyline. Inspired by the iconic Continental Café of the 1990's in Prahran, the BRUNSWICK BALLROOM is soon to become Melbourne's most eclectic and diverse entertainment and events venue.
Currently undertaking the final touches of refurbishment, the venue is preparing for its first gig on February 25th with the rebirth spearhead by impresario Andrew Kay AM together with actor and musician Will Ewing who takes on the role of Venue Director.
"After a year of doom, gloom and significant hardship for many in our live performance industry, we are thrilled to have been able create a dynamic new home for our performing artists and audiences to enjoy. The BRUNSWICK BALLROOM will be a venue which celebrates the best of live music, cabaret and comedy plus of course, wonderful food and wine. This distinctive venue will present the best Melbourne, Australia and the world has to offer across the full range of live performance genres. Whether it is a live band, a comedian, a classical pianist or a major cabaret star they will all find a new home at the BRUNSWICK BALLROOM." said Andrew Kay.
Eclectic programming commences on February 25th where the BRUNSWICK BALLROOM sees legends such as Kate Ceberano, Tim Rogers, Ross Wilson, Brian Cadd, Underground Lovers and David Helfgott don the brand new stage, as well as rising stars Grace Cummings and Ben Mastwyk and Cool Sounds. D'Arcy Spiller, Girlatones and Bitch Diesel will feature as part of the Brunswick Music Festival which will also include a free gig on Tuesday 9th March by Loretta and her Boyfriends at the Brunswick Artists' Bar located downstairs at the new venue. A further line-up as part of the Melbourne International Comedy Festival will also be announced in the coming weeks.
The Brunswick Ballroom Opening Gala will take place on the Thursday 4th and Friday 5th March promising to be a celebration not to be missed. Full details and artist line up will be announced shortly.
For further information visit: https://brunswickballroom.com.au/