'The Legend of Mulan' coming to Australia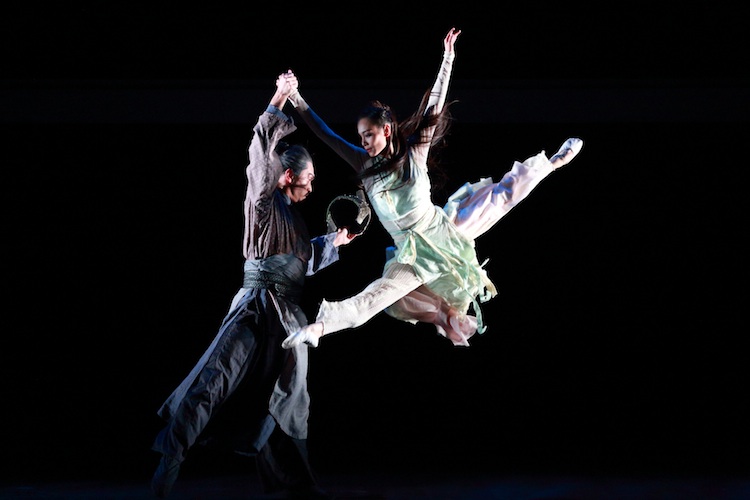 In a first for the performing arts in Australia, the Hong Kong Dance Company (HKDC) will bring a bold and original interpretation of one of its classic pieces to the stage in Sydney later this year, performing the award-winning production The Legend of Mulan.
The Legend of Mulan, a medieval Chinese poem known to many through the 1998 animated Disney film, is a story of heroism and honour. It tells the tale of a young girl named Mulan who takes up martial arts and dresses as a man to go into battle to save her elderly father.
HKDC's 40-year-old Artistic Director and Choreographer Yang Yuntao has brought his own innovative and energetic style to this production, which combines contemporary and traditional Chinese dance.
"I don't want it to be boxed and labelled," said Yuntao. He likened it to cooking a favourite dish over and over again. "After they tasted it, they get bored eventually. So you have to give them something new and fresh." Amongst the innovative ingredients that Yuntao employs are parkour and acrobatics, which promise to entertain adults and children alike.
The ensemble of 26 dancers—which also features a young talent from HKDC's Children's Troupe—has already toured New York. It also won gongs in both the Outstanding Production and Outstanding Ensemble Performance categories at last year's Hong Kong Dance Awards.
This tour, which is sponsored by the Hong Kong Economic and Trade Office Sydney, aims to strengthen economic ties with Australia and China and to promote Hong Kong's interests in the region.
The Legend Of Mulan will open at The Concourse Theatre at Chatswood on Thursday, September 17. It will run through Saturday, September 19. Tickets are now on sale. Book seats for the strictly limited season on the Ticketek website. For more information, visit www.legendofmulan.com.au.
Photo: Hong Kong Dance Company presents The Legend of Mulan. Photo by Henry Wong.