The future of the dance film industry and the young people who will make that future.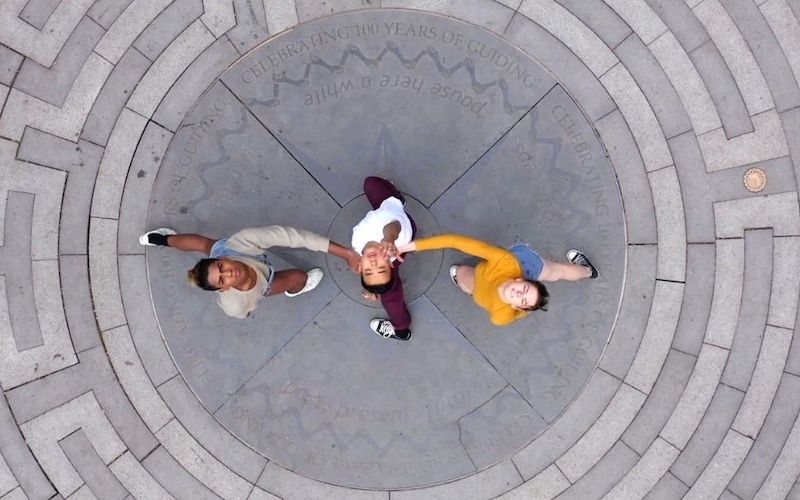 Inspired Dance Youth Film Festival invites young dancers and filmmakers to come together in July for a unique celebration of dance, film, creativity, artistic growth, and personal development. This is a dance film festival with a difference. The Festival's mission is to inspire, engage and educate the young through a program of dance masterclasses, film workshops and talks from experts in the personal skills needed to thrive.
The July Festival includes the following workshops and masterclasses:
Dance masterclasses with the best of the best
Tap with Dein Perry - internationally acclaimed creator of stage shows Tap Dogs and Steel City and the movie Bootmen.
Contemporary with Sarah Boulter - partner at Ev&Bow dance studio and an award-winning choreographer.
Funk/Hip Hop with Stephen Tannos - choreographer, director and dance filmmaker
Jazz/Musical Theatre with Amy Campbell – performer, choreographer, and resident director for the Australian production of Hamilton.
Using the technology right at your fingertips
In-depth workshop with co-founder and director of the influential SmartFone Flick Fest Angela Blake shows how to make a cinematic quality film on your smartphone.
Talks to expand the mind and fill the soul
Stephen Tannos and his team get down to the nuts and bolts of successful dance filmmaking through discussions about collaboration, craft and much more.
Counsellor, life coach and former music theatre performer Will Centurion guides participants working in the performing arts to a better understanding of how to face and overcome challenges, find ways of coping, understand feelings and behaviours and build creative confidence.
The three-day festival culminates on Sunday 11 July with the Red-Carpet Gala Screening of finalists in the 2020 competition and the Awards Ceremony honouring winners in each category.
For further information visit: https://inspireddance.com.au/id-youth-film-festival/
Image courtesy of Inspired Dance
---