The exciting world of online dance this week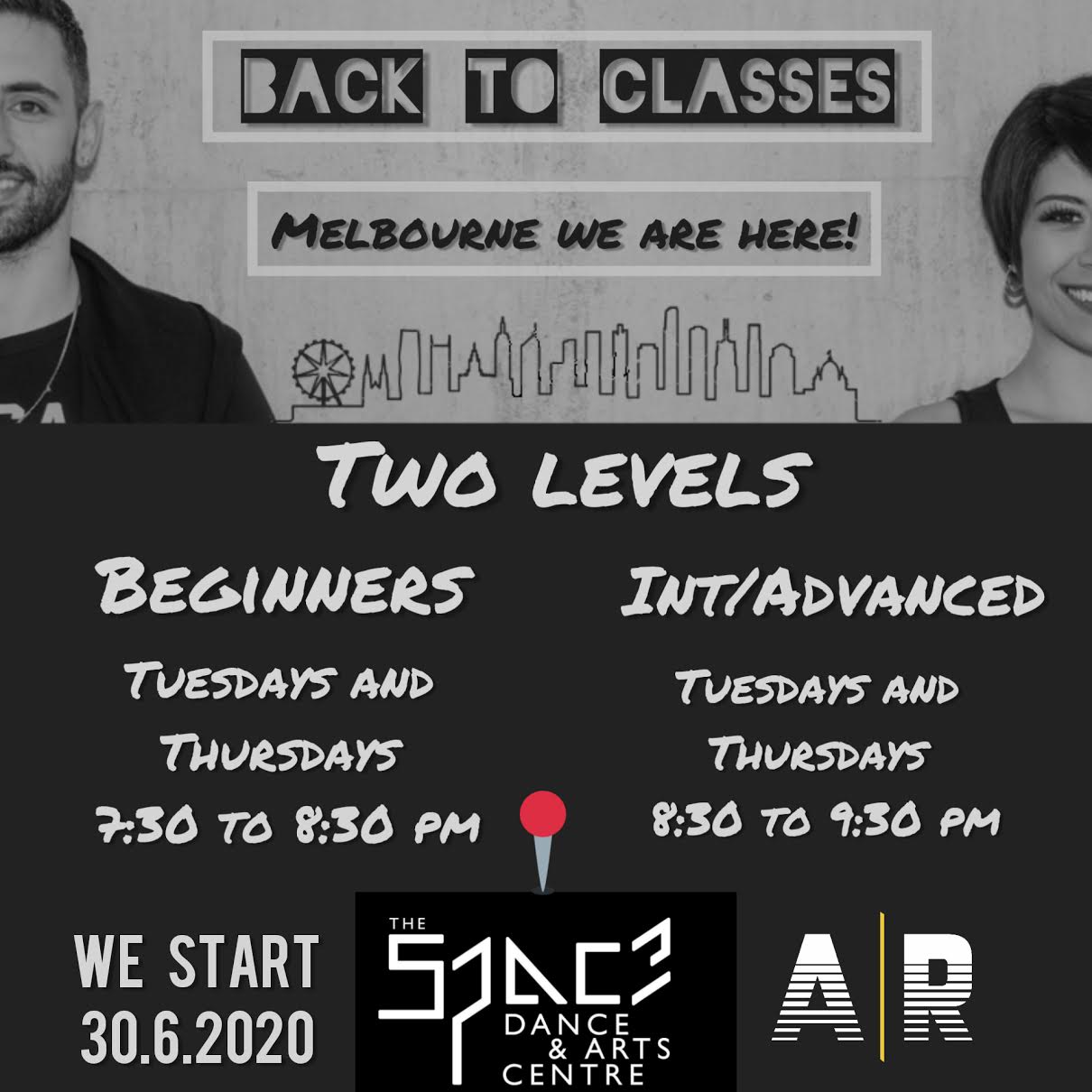 Dance is changing, many studios are now offering dance online and also in the studio which is continuing to open up a range of new opportunities for dancers and creatives everywhere. Here are some of the dance experiences and classes available in Australian and beyond this week.
Online and in person dance in Aus this week.
Melbourne can Salsa with champions
Almendra and Richie from Chile and Argentina, World Salsa Champions and now we are in Melbourne. If you want to take their salsa classes you'll learn foundations, technique, body movement, style, free steps, partner-work but above all they will bring a lot of flavour and energy to your week! They are available for private and group classes (taking the precautionary measures for the Covid 19). Prices are $150 for a private class with Almendra and Richie, $120 for a private class with only one teacher. For group classes just leave them a message. Follow them on Instagram and book at this link https://instagram.com/almendrayrichie?igshid=wrll97r9yxvh
Workout Broadway Style
567Broadway! is a fun dance fitness experience that fuses the magic of Broadway with cardio and strength training to give you a full-body workout! Featuring hit songs such as "One" (A Chorus Line), "Hand Jive" (Grease), "Bend and Snap" (Legally Blonde), "You Can't Stop the Beat" (Hairspray), and many more. All levels welcome! Trust us, you haven't lived until you've done choreographed squats to "Bend and Snap"! You can download it for $21.67 here https://www.567broadway.com/
A Moving Heart Experience and Somatic Movement Workshop with Jacqui Otago
Wisdom Program Jacqui has an international qualification through the International Somatic Movement Education and Therapy Association (ISMETA) as a Registered Somatic Movement Educator. Jacqui feels learning through moving is the greatest gift we can bestow upon ourselves, for our wellbeing, health of the community and to live to our fullest potential. This will take place on the 25th July from 2pm – 5pm at The Chapel Space in Perth WA and email jaotago@tpg.com.au for more information. The cost is $75 (*Earlybird 18 July).
Chantry Dance Company UK Stretch Video
Chantry Dance Company have a free stretch video on You Tube taught by Co-Artistic Director Rae Piper in a detailed Full Body Stretch! It is a great way to finish a busy day or any dancing you are doing at home. Rae is a Principal dancer with Chantry Dance, a qualified Personal Trainer and Fitness to Music Instructor, and holds a BSc (1st Class Hons) in Sport & Exercise Science. Please visit this link and enjoy: https://www.youtube.com/watch?v=fG_5AHq6xMk
Contemporary dance class with Sydney Dance Central is now online and in studio!
You can be there in person or at home and take a Contemporary dance class with Jean Paul from Dance Central on Saturday 27th June at 11.30am. To do so online – click here | In-studio – opens 24 June. To find out more visit https://dancecentral.com.au/
Lyrical at Sydney Dance Company (SDC)
Lyrical Open class in the SDC Virtual Studio is on Monday's from 8.00pm-9.00pm with one of the SDC teacher's Dale Pope. They offer an unlimited membership at $67 a week. Lyrical combines the techniques of Jazz and Classical ballet. Lyrical is a slower, melodic, and more expressive form of Jazz often to ballad music. To find out more visit: https://www.sydneydancecompany.com/classes/virtual-studio/?gclid=EAIaIQobChMIm8_X7teX6gIVizgrCh0-hQfUEAAYAiAAEgJ8nPD_BwE#dance-styles
Warumuk – in the dark night performance watch now
A collaboration between The Australian Ballet and Bangarra Dance Theatre, which premiered at Arts Centre Melbourne in 2012. The creation of this new work took inspiration from traditional Aboriginal stories. Streaming until midday 30 July 2020. Available until midday 30 July 2020. To watch visit this link: https://iview.abc.net.au/show/warumuk-in-the-dark-night
The McDonald College After Hours Program:
The McDonald College are offering online Zoom classes for many of their after hours classes. To view their zoom class schedule visit: https://www.mcdonald.nsw.edu.au/afterhours/2020/04/24/term-2-online-zoom-classes/
Creative Mini's for 3-6 year olds
Get up and Dance is offering online coaching and if you have a little one asking for dance lessons perhaps try their Creative Mini class for 3 to 6 year olds. 30 mins is $15 and you can book a private lesson at a time that suits you by visiting: https://getupanddance.org/