The Dream Dance Company announces tour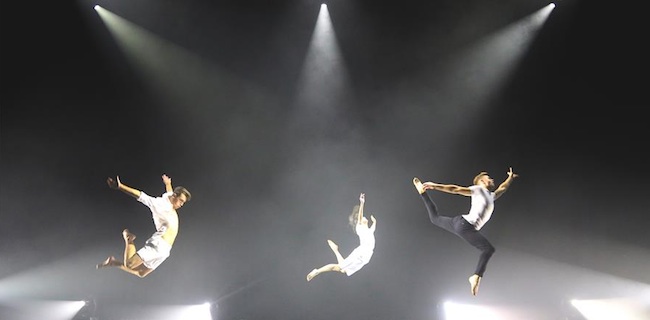 Marko Panzic's The Dream Dance Company had its official debut and premiered its first production Genesis at the NIDA Theatre earlier this month. Astonishingly, the five shows sold out and had Facebook and Instagram buzzing with calls for Genesis to be toured Australia-wide.
Last week, the Australian Dance Festival (ADF) announced that it will be the first stop for the new Australian tour of Genesis – making fans wishes come true! On Sunday, September 13, the show's tour will be launched with a performance at ADF in Sydney.
ADF staff said it will be an "immense privilege" to present the show, adding, "It's one of those shows that you hunger to watch again and again, because every single dancer involved is so talented and there are so many of them. You'll see something new every time you watch it!"
Choreographed by Stephen Tannos, Genesis features many familiar faces from So You Think You Can Dance Australia, including last year's winner Michael Dameski.
Read the article Dance Informa published on The Dream Dance Company in the March edition here: http://www.danceinforma.com/magazine/2015/03/marko-panzics-dream-keeps-getting-bigger.
Follow the company on Facebook for more tour location and date announcements! Head to www.facebook.com/thedreamdancecompany.
Photo by Joe Bananas Photography.