The Corner Dance Lab 2014 Showcase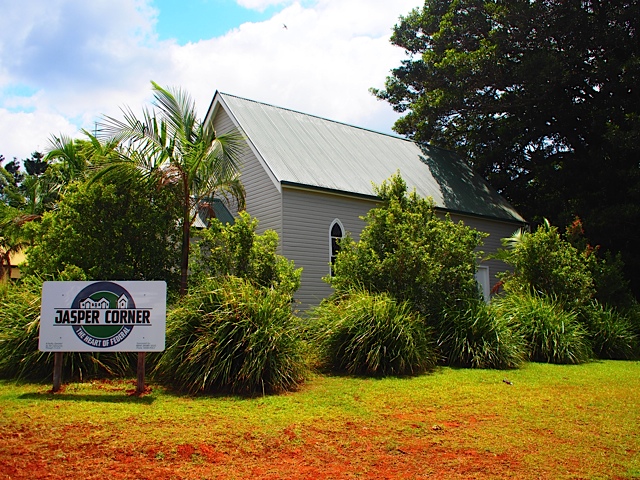 International dance identities living in the NSW Northern Rivers region, Philip Channells and Gavin Webber, are collaborating for the first time to bring together a weeklong practice-led dance laboratory at Jasper Corner (Federal's Community Hall and Church). The festival is based around a basic philosophy of utilising communication as a creative tool.
Situated in the picturesque hills on the north coast of NSW, just 30 minutes inland from Byron Bay, this brand new dance residency and community event will bring together dancers from around the country from Monday 13 January – Saturday 18 January 2014. More than 30 dancers from around the country and NZ spanning across an age range of five decades have already registered to attend.
Based in the heart of Federal village, it is an idyllic location for creative activity led by two of Australia's leading dance practitioners, Philip Channells (Creative Director of Dance Integrated Australia and former Artistic Director of Restless Dance Theatre) and Gavin Webber (Co-founder of Splintergroup and Animal Farm Collective (Berlin) and former Artistic Director of Dancenorth).
This weeklong dance event is meant for people of all ages with and without disability, including tertiary dance students, graduates, emerging choreographers, professional artists, physical performers, dance educators, community arts practitioners, disability sector personnel and people who want to challenge themselves to work in an inclusive dance environment.
Channells said, "This event will inspire creative thinking and challenge stereotypes and perceptions of people with different life experience in a dance context. It's an opportunity for us to share our collective experience in dance and in life with the broader community."
The program will focus on skills development (disability-inclusive) and choreographic practice and development. The dance workshops will comprise daily workshop activities with some of Australia's leading dance artists, including: Craig Bary, Phil Blackman, Philip Channells, Josh Thomson, Sarah-Jayne Howard and Gavin Webber.
Webber said, "It is a festival that will offer alternate ways to begin or to participate in the creation of dance in a fundamentally generous and open environment."
While capacity has now been reached for this event, dance enthusiasts and performing artists interested in seeing the outcome of this Dance Lab activity can attend a showcase set for Saturday, January 18 at 7:30 p.m. Tickets are $15 and can be purchased at the door.
For more information on the workshop and performance-making program, visit http://philipchannells.com/the-corner. For specific inquiries, email philipchannells@gmail.com.
Photo: The venue where the 2014 Corner Dance Lab will take place. Photo by Gavin Webber.