The Circadian Cycle On International Screens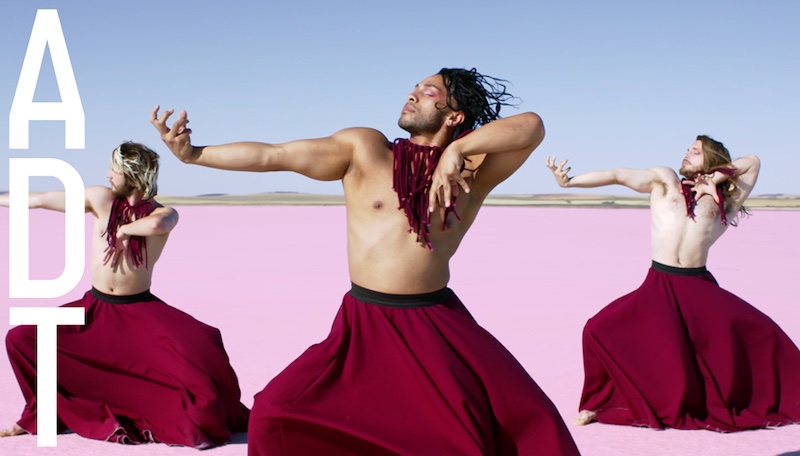 This March ADT's short film, The Circadian Cycle, continues to garner accolades around the world, with its inclusion in the line-up for Cinedans Fest the latest in a long list of international film festival screenings. Completed in August 2019, The Circadian Cycle is an experimental short film conceived and directed by Garry Stewart, with cinematography from renowned filmmaker Cordelia Beresford.
Part of Garry's acclaimed 'Nature Series', his choreographic investigation into humanity's complex relationship with nature, the film charts the cycle of a natural day – sunrise, midday, late afternoon into night – using the dancing body as a metaphor for the morphologies and behaviours of creatures in nature. Filmed in multiple iconic locations across the stunning South Australian landscape, The Circadian Cycle draws upon choreography from ADT's award-winning mainstage work The Beginning of Nature.
First screened at the Adelaide Film Festival in 2020, The Circadian Cycle has since won awards and been shown at more than a dozen film festivals worldwide, including the Brooklyn Film Festival 2020 in New York (Winner of Best Experimental Film), Dance Camera West 2021 in Los Angeles (Best of Fest Jury Award Winner), the International Fine Arts Film Festival 2020 in Santa Barbara and Bodyscope Dance Film Festival 2021 in Moscow.
The Circadian Cycle is screening at Cinedans Fest 2021 in Amsterdam as part of a program of international short films. As the 2021 edition of the film festival is taking place online due to COVID-19 restrictions, audiences across the globe can tune in to screenings by purchasing an online festival pass.
For more information on how you can watch The Circadian Cycle at Cinedans Fest from the comfort of your own home this weekend, visit cinedans.nl