The Australian Ballet brings 'Manon' back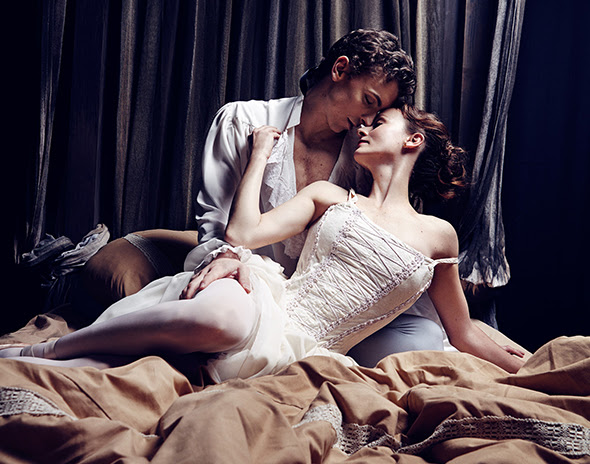 Enter into a world of obsession, passion and betrayal when Sir Kenneth MacMillan's masterpiece Manon returns to The Australian Ballet stage in March. A tragic love story, this epic production follows the downfall of a young beauty who goes from being a courtesan in the salons of Paris to a fugitive in the steamy swamps of Louisiana.
Manon opens at Arts Centre Melbourne on March 14th for 12 performances, before travelling to Sydney Opera House on April 3rd for 20 performances. Based on Abbé Prévost's classic novel and created for The Royal Ballet in 1974, Manon will transport audiences to an 18th-century world of debauchery, as the heroine makes her choice between love and diamonds.
Peter Farmer's opulent sets and costumes bring MacMillan's vision of Paris to life. Rich brocades, glittering jewels and luxurious salons feature alongside tattered rags, prison cells and ominous swamps in this riches-to-rags tale.
A ballet that every dancer dreams of performing, this tragic story offers an array of career-making roles: the complex Manon; the tender and loyal de Grieux; Manon's vile brother Lescaut; and his vampy mistress.
The Artistic Director of The Australian Ballet, David McAllister, said that 20 years after its Australian debut, Manon will captivate audiences all over again. "Sir Kenneth MacMillan was a master storyteller, and our dancers relish the opportunity to tackle his challenging choreography and characterisation."
"Manon is an epic production in every proportion – a big costume ballet with lively scenes that see a full cast on stage together, accompanied by a gritty and in-depth, human story," said McAllister.
Set to a romantic Jules Massenet score arranged by Martin Yates, the music accompanies the dancers through the intoxicating heights of ecstasy and the depths of despair. Sir Kenneth MacMillan is the undisputed master of romantic pas de deux, – the bedroom scene for Manon is considered one of the most poignant love duets in 20th-century ballet.
For more information or to book tickets, visit www.australianballet.com.au. Melbourne tickets are on sale now. Sydney tickets go on sale February 5th.
Photo: The Australian Ballet's Kevin Jackson and Madeleine Eastoe in Manon. Photo by Paul Scala.