The Australian Ballet back on board in 2013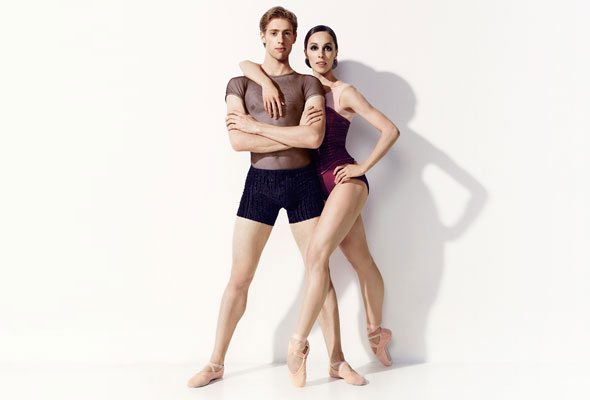 After the year of celebration that was The Australian Ballet's 50th anniversary, the company's dancers returned to the rehearsal studio last week for a brand new season. With the new season comes new faces, new programs and new horizons.
Firstly, the company has experienced some staff changes. At the conclusion of 2012, goodbyes were said to Principal Artist Rachel Rawlins and TAB veteran of 50 years Colin Peasley. They took their final bows at an emotional performance of Swan Lake at Sydney Opera House. Benjamin Stuart-Carberry, formerly of the corps de ballet, also bid the company adieu last year but will return later in 2013 to make his choreographic debut in Bodytorque.Technique.
On another note, much-loved Principal Artist Olivia Bell is returning to the stage this year for the company's Melbourne season of Don Quixote in March. Olivia has been on maternity leave for the last year after the birth of her third child, Anouska.
Five talented dancers have also been promoted up the ballet ranks for the 2013 season. Brett Chynoweth, Ako Kondo and Dana Stephensen have moved up to Soloist whilst Dimity Azoury and Calvin Hannaford have been promoted to Coryphée.
Plus, the company welcomes three new dancers into the corps de ballet this year. Cristiano Martino and Lisa Craig, 2012 graduates of The Australian Ballet School, will join Ella Havelka, a former member of Bangarra Dance Theatre and The Australian Ballet's first ever Indigenous dancer.
This season, the company is especially looking forward to a new program for children titled Once Upon A Time. The production is billed as a fully staged performance of excerpts from Stephen Baynes' Swan Lake, which will be narrated by Prince Siegfried – a central character from the ballet – and accompanied by a trio of musicians. Premiering as the company's first-ever theatrical event designed especially for children, Once Upon A Time forms part of the company's biggest ever Public Programs schedule in 2013, with over 240 educational events planned across Australia.
Yet, perhaps one of the biggest announcements of the 2013 season is the opening of the new Production Centre. A new era in The Australian Ballet's history has begun with a brand-new Production Centre, housing the company's $40 million collection of costumes, props and sets, opening in Altona, Victoria. Internal fit-out works are underway and the big move is taking place this month.
Artistic Director David McAllister says 2013 is shaping up to be a busy year and will keep the whole company on their toes.
"After the summer break, we've all hit the studios feeling fresh and ready to tackle some of ballet's most fun and challenging repertoire. We might be 50 but there are no signs of slowing down," McAllister said.
Presenting 169 performances across nine programs, this year's repertoire, Masterpieces, is dedicated to the jewels of classical ballet. The season kicks off in Brisbane on 22 February with Stephen Bayne's Swan Lake, followed closely by the Melbourne season of Don Quixote from March 15.
Single tickets are on sale from Friday 1 February from www.australianballet.com.au or 1300 369 741.
Photo: The Australian Ballet's Ty King-Wall and Amy Harris. Photo by Georges Antoni. Make up by Napoleon Perdis. Photo courtesy of The Australian Ballet.