'The Addams Family' ticket giveaway!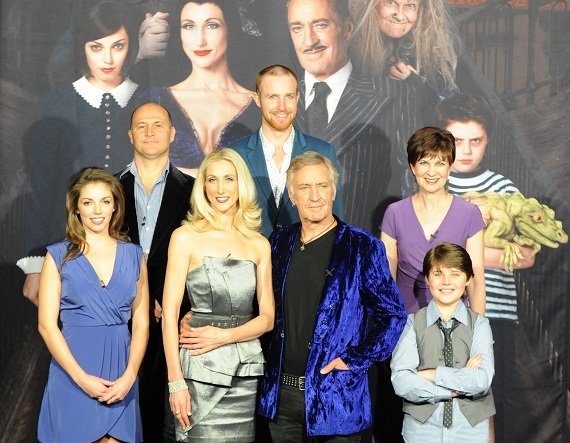 The Addams Family will be making its musical debut this year in Sydney on March 23. The freakishly fun production will feature all the signature characters and stay true to the quirky original theme.
Now two lucky Dance Informa readers can win two double passes to see the show! Dance Informa has passes to giveaway to the preview performance of The Addams Family at the Capitol Theatre in Sydney on Tuesday, March 19.
To enter, readers must email info@danceinforma.com with their name, date of birth, email address, postal address and phone number. Plus, they must answer this question: "Who will play Morticia Addams in the Australian production of The Addams Family?"
Entries for the giveaway close February 20.
The Addams Family, Broadway's smash hit musical comedy, brings the deliriously delightful world of Gomez, Morticia, Uncle Fester, Grandma, Wednesday, Pugsley and Lurch to spooky and spectacular life.
Starring John Waters, Chloë Dallimore and Russell Dykstra, the Australian premiere of The Addams Family features an original story about Wednesday Addams, the ultimate princess of darkness, falling in love with a "normal" boy. Her family must come to terms with this on a fateful night when they host a dinner for Wednesday's "normal" boyfriend and his parents. Running for 2 hours and 35 minutes, including one 20-minute interval, The Addams Family is appropriate for children ages 7 and up.
Photo: The Australian cast of The Addams Family musical. Photo by James Morgan.