The 2014 Australian Youth Dance Festival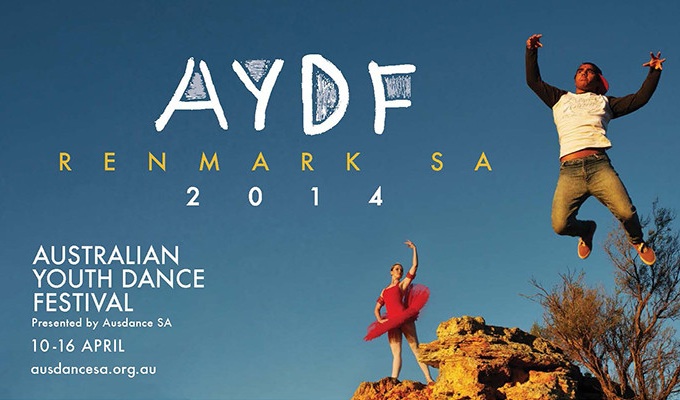 The Australian Youth Dance Festival, the nation's original dance festival for young people, will return April 10 – 16, 2014 in Renmark, South Australia. Led by Ausdance SA, AYDF will present an exciting program of master classes, workshops, rehearsals, talks and performances.
Through the festival, Ausdance SA will seek to connect local, state and national youth dance communities in the Riverland. Young dancers aged from 15-26 will delve into the festival theme of "regeneration" by working with leading dance artists from around the country.
The AYDF is a non-competitive, affordable, culturally inclusive, regional event. The weeklong intensive includes showcase performances, a dance for screen program and an outdoor riverbank promenade performance created for, by and with the local community.
This will be the first time that the biennial AYDF has been presented in South Australia.
The theme of "regeneration" was suggested by the regional community with a desire to tell positive renewal stories about their environment. It is broad enough to encompass an array of concepts relating to young people, rivers and the environment. The theme can also be used by participants as a point of inspiration to create dance work for the artistic program.
Ausdance SA is now accepting early expressions of interest for AYDF 2014. Early bird registrations are open October to December 2013. To express interest and stay up-to-date with the latest AYDF news, email sa@ausdance.org.au.
Ausdance SA, the leading provider of dance development in South Australia, is working in partnership with Carclew Youth Arts, Ausdance National and Country Arts SA, to present the AYDF in 2014 during the April school holidays in Renmark. For more information on AYDF, visit www.ausdancesa.org.au/australian-youth-dance-festival-renmark-sa-2014
Photo courtesy of Ausdance VIC.