Tasdance presents 'The Body as a Riddle'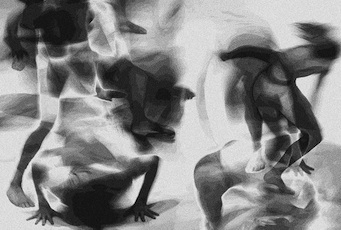 Along with not-for-profit company Ten Days, Tasdance will present The Body as a Riddle at the Harvest Market in Launceston on Saturday, March 21 and at the Taste of the World Festival in Hobart on Sunday, March 29.
This dance event sees award-winning Portuguese choreographer Madalena Victorino and dance artist Marta Silva expertly engage audiences through unexpected events and invigorate public spaces with community engagement.
Part dance, part theatre, part participation, The Body as a Riddle will feature Tasdance ensemble members Sarah Fiddaman, Brianna Kell, Katherine Gurr and Timothy Walsh, as well as guest artist Helen Trenos.
Accompanying each unique experience is an exhibition of images and choreographic letters that provide an exposé on the journey from original concept to performance reality. Victorino utilises the skills of the Tasdance ensemble to develop a series of interactive solos, duets and group scenarios that intersect with audiences.
For more information on Tasmania's very own Tasdance ensemble or The Body as a Riddle, visit www.tasdance.com.au/the-body-as-a-riddle.
Photo courtesy of Tasdance.