Tap Dancer Performs with QLD Symphony Orchestra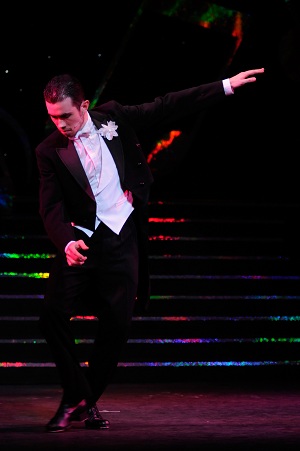 On Sunday November 11, Brisbane based tap dancer, Bill Simpson, will perform with the Queensland Symphony Orchestra as part of the Circus! Circus! concert in the QPAC Concert Hall.
Bill Simpson will perform movements from 'Gould's Concerto for Tap Dancer and Orchestra' where the tap rhythm is written much like a percussion part. Mr Simpson describes how his preparation for this piece differs to his normal choreography process.
"Generally when choreographing, I create the rhythm and the steps myself, however the challenge with this piece is that I must stick to the rhythm written on the page," Mr Simpson said. "It's quite new to me, but I'm definitely enjoying and embracing the opportunity to choreograph in a new way," he added.
Bill Simpson is one of the most accomplished tap dance performers in the country. He has performed alongside the world's best, notably in 2008 as a guest performer (with Red Hot Rhythm) at the Melbourne International Tap Festival, and was invited to perform with Dein Perry's Tap Dogs in September 2010. Most recently, he wrote, co-directed, choreographed and performed in Red Hot Rhythm's first stage production Rhythm Junkies, which premiered at the Brisbane Powerhouse in April 2012.
The musicians will be led by chief conductor Johannes Fritzsch and the Orchestra will also be joined by tenor Kang Wang and presenter Guy Noble. This concert explores a number of aspects relating to the circus with repertoire ranging from Igor Stravinsky's Circus Polka to Nino Rota's nostalgic score for Fellini's classic film La Strada (The Road).
The Orchestra will also perform Circus! Circus! in Toowoomba at 7:30pm on Thursday 15 November at the Empire Theatres.