Tango workshops offered in Sydney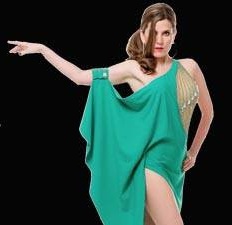 Following the Finals of the Australian Tango Dance Challenge (ATDC), acclaimed tango dancers and celebrated teachers Carolina Bonaventura and Fernando Galera will lead tango workshops for intermediate to advanced dancers in Sydney on Easter Sunday.
The ATDC, for which Carolina and Fernando will be judges, will be Friday and Saturday, April 18 and 19. On Sunday and Monday, April 20 and 21, the duo will offer workshops and body technique classes to all levels.
On Sunday, April 20, Carolina and Fernando will also perform at an Easter Sunday Milonga at Marrickville Hardcourt Tennis Club, presented by the Sydney Tango Salon (STS) Festival and Tango Entre Amigos. This welcome performance will feature music mixed by DJ Anthony.
Then another set of workshops and body technique classes will be offered by these renowned maestros on Friday-Sunday, April 25-27. Small Group Evening Workshops will be presented Wednesday and Thursday, April 23 and 24.
To conclude their teaching stint in Australia, Carolina and Fernando will have a farewell performance on Friday, April 25 with an Anzac Day Milonga at Marrickville, presented by STS Festival and Tango Conca. DJ Fabian will mix music for this performance.
Carolina Bonaventura and Fernando Galera are celebrated dancers and admired teachers of Salon and Stage Tango. Their classes are regularly in Buenos Aires. For more information on their upcoming Australian workshops, visit www.stsfestival.com.