SYTYCD's Zoey and Patric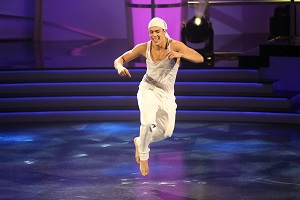 By Kirsty Johnson of Dance Informa.

Zoey, how would you describe the overall experience of being on So You Think You Can Dance?

"I know it sounds cliché, but it's got to be the best thing that's ever happened to me. I don't regret anything; I had a great run, and I left on a great note. I'm so happy. Everything happens for a reason. I was really grateful to be on the show."

Patric, was the competition as you imagined it to be?

"You definitely have an idea of what it's going to be like from watching it for so many years, and then when you're there it's totally different! I definitely watch the show now and see so many things I didn't see in the past, but the same feeling and general aura about it is that what you see is what you get."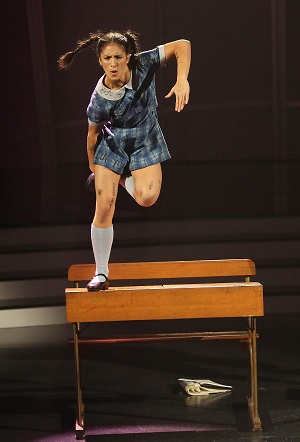 Zoey, is there a particular choreographer you feel challenged you the most?

"Before the show I never really delved into being emotional when I perform. I kind of always kept that hidden and I never really wanted to explore that side of me. Working with Paul Malek was special. He kind of let me tap into that side and let me let go of all the tension that I had towards it."

Zoey, you performed some very intense routines with deep topics, do you feel you have grown as a person?

"Honestly before the show, I never cried, I never did any of that. So the first time I really got to do that, it was really hard. I got thrown all the crying ones! [laughs]."

Patric, how great was it to have Ashleigh with you on the show?

"It was amazing to have Ashleigh there the whole time throughout the show. At the end of the night I get someone to vent to, or get it all out and just fall asleep, so it was great."

When about to perform the Dance For Your Life segment, are you just going off pure adrenaline?

Patric
"When you're about to do the Dance For Your Life, you have to try and stay really focused and get your breathing right, but that whole episode when you're in the bottom is a blur!"

Zoey
"You kind of get really excited that you get to do it. You get that short amount of time to show a side of you."

Were you surprised at all when Lauren and Blond's names were announced as the favourite dancers at the moment?

Zoey
"No, not for me. Lauren and Blond are so great, they've both worked really hard."

Patric
"All week Blond and I were joking that one of us would be going, so when they called Blond's name, I was cheering! He was so excited. They definitely deserve it."

Photos courtesy of Shine Australia.