SYTYCD's Jordan and Nadiah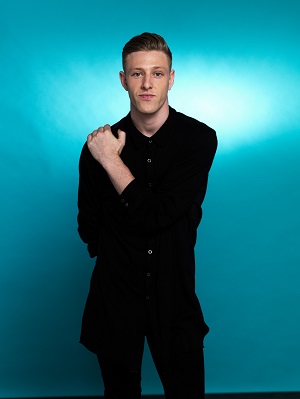 By Kristy Johnson of Dance Informa.

Congratulations on making the top 16. Such a great achievement! Having left the competition in the early stages, are there mixed emotions?

Jordan
"Yeah, I mean everyone wants to stay as long as you possibly can. It's such an amazing experience and a once in a lifetime opportunity. It's really hard to say goodbye and leave the show. It becomes like a second family being with everyone there. It's disappointing and upsetting but at the same time everyone is so deserving of being there. Two people have to go each week and that's the reality of it."

Nadiah
"I do wonder if I weren't injured, would I have gone home? Look, I'm totally grateful for having gotten this far, I'm so proud of that, and like I said on the show I never thought I would be given this opportunity or chance to get into something like this. I've always dreamed of it, but it was always just that, a dream. I've always thought how awesome it would be, but it never happened up until now. So I am really proud of myself for getting to the top 16."

How much pain were you in Nadiah, during the live performance? (Nadiah suffered an injury to the rib area during rehearsals).

"I was in a lot of pain. The injury happened on Monday and it wasn't all that bad when it happened, and then Tuesday I woke up in severe pain, and then Wednesday it was even worse. Thursday was the same thing, so by the time Friday came around I was just trying to bring all the positive energy and really hoping that my body would just pull through for that moment. I was on painkillers as well which helped deal with the pain at the time but as soon as the whole show was over, the painkillers started to wear off and that's when I was in so much pain."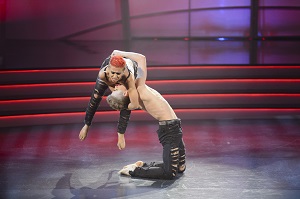 How do you mentally prepare yourself when you are in so much pain?

"It's about not thinking about it. When I was about to go on stage, the thing that I was thinking about was the character that I was about to portray, the story that I was meant to carry across with the routine that I was given. At that point that was my headspace. I wasn't really thinking about my injury at all. Even though people around me were pepping me up and asking if I was going to be okay, I was like, look this is not the right time to ask me that because I was about to go on [laughs]."

The overall experience of being on the show, was it as intense as you thought it was going to be?

Jordan
"I've got friends who have been on the show before so I spoke to them before the show and found out what it was like. I think we all knew it was going to be a rollercoaster ride, we all knew what we were going into. You're constantly dancing from morning to night."

Nadiah
"People can advise you and tell you what it's going to be like but you'll never really get it until you actually experience it."

Did you have the chance for any downtime during the week?

Jordan
"We get one day off a week, which was really lucky. Apparently they were contemplating whether to give that or not. It's definitely much needed. Six days a week you're dancing from six in the morning to eight at night and it's quite full on. It was really good to get that day off."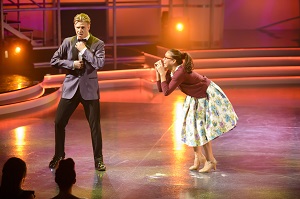 Jordan, I was impressed to hear you only started dancing four years ago. Can you briefly tell us what your training has been like?

"I started dancing when I was 16 and I danced for about a year at a small studio in Byron Bay, where I grew up. Then I moved to Sydney. I basically moved to Sydney on my own when I was 17 to go to Brent Street and the past three years up until the show I've trained there."

How has being on the show changed you as a person?

Nadiah
"For me being on the show, getting injured, it's just taken me back to home base. It's really made me reiterate and refresh how much I really love dance and how much I really want this. Being injured and then not being able to perform to my utmost best, it can be extremely frustrating and it's amazing how quickly your physical state can be taken away from you and therefore affect your movement. The week where I had to sit out in rehearsals, all I wanted was to be on that stage with everyone else and being completely pain-free and just doing what I love doing. It was the most challenging thing."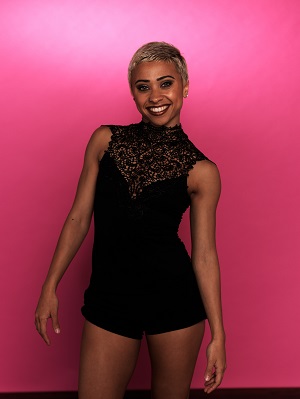 Jordan
"You learn so much about yourself when you're put under the pump and being on the show and having that whole entire experience, you grow as a person and not just as a dancer. You take up so much knowledge."

Nadiah
"It's all so rapid as well."

Is there anyone you think has a strong chance of winning the series?

Nadiah
"Personally I think it's between Lauren and Patric."
Jordan
"Everyone on the show is so extremely talented. It's getting harder as the weeks go on. You can't possibly say who it is. It's anyone's game at the moment. Personally, I think it's a toss up between four people: Eden, Michael, Patric and Lauren."