SYTYCD – Top 8 Live Performances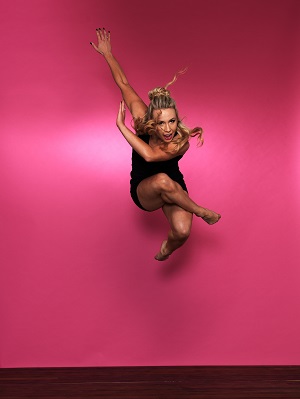 This week saw the dancers perform twice with their respective partners. As the weeks go by, it's certain that the competition is getting tougher and tougher.

Opening the show was a contemporary number to 'Piece of Me' by Ledisi, choreographed by Sarah Boulter. This piece required the dancers to display great acrobatic skills and partner work.

First of the duos to perform for the night were Michael and Eden in a jazz routine to 'Come Into My Head' by Kimbra, and choreographed by Stephen Tannos. Set in the 1950's, the piece required Eden to take on the role of a domestic housewife. While Aaron loves Michael's technical ability, he also enjoyed his emotion in this particular piece, and asked him to go even further with the character. Shannon thought it was an explosive start, a fun and playful number, and had set the bar high for the night's performances. Paula thought Michael and Eden matched each other beautifully, and Jason thought the two danced very well together.

Renelle and Jay were next in performing a contemporary number to 'Amazing Grace' by Destiny's Child, choreographed by Penelope Mullen. The piece required a great emotional connection, with the brief to give people hope that there's a way out. Shannon thought the piece was difficult in the sense that there was no clear timing, but found Renelle was authentic in the performance and didn't overdramatise like in some past routines. Paula appreciated Jay's hunger and determination through both the rehearsal footage and on stage, and Jason commended Jay on his growth throughout the competition, which in turn will lead to a long, successful career.

Ashleigh and Blond performed a swing jazz routine to 'Swing Set' by Jurassic 5, choreographed by Shannon and Lachlan. The piece reflected a celebration of the end of World War II, and was a very fast routine. Paula found it to be exuberant, fun and exciting, requiring the dancers to display sharp movements and great strength. Paula also went on to say that while Ashleigh is well and truly back in the competition, Blond has grown exponentially with a limitless talent. Jason suggested Blond work on relaxing his body as swing has to be light and fast, however he found the piece sat well with Ashleigh. Aaron found it an exhausting piece but a fabulous job done by the two.

Lauren and Sam performed a contemporary number to 'My Heart Will Go On' from the Titanic soundtrack, choreographed by Jacqui Howard. Aaron found Sam to be a lot better this week in his performance, although more growth and improvement was still needed. Jason found the piece to be a great vehicle for both dancers.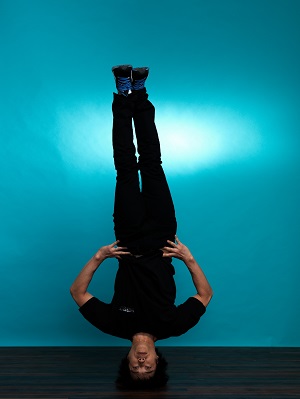 Renelle and Jay in their second performance took on the Paso Doble to 'El Tango de Roxanne' by Moulin Rouge, choreographed by Aric and Masha. Throughout the rehearsal footage it was evident Renelle was finding difficulty in using her skirt. Aaron loved the two together and found great moments in the piece. Paula commended Renelle on the dynamic silhouette shown at the beginning, and found the piece to also have a great ending. Jason thought Renelle over danced a tiny bit, and suggested Jay needs to have the calmness of someone diffusing a bomb in this very complicated dance to master.

Eden and Michael in their second routine took on the Foxtrot to 'Get Here' by Oleta Adams, choreographed by Natalie Lowe. The piece looked at the undying love between two people. Shannon found it to be a beautiful piece with strong partner work, Paula found it to be perfection, and Jason thought there were a few errors in this most technical style, yet thought the dancers connected brilliantly.

Lauren and Sam returned to the stage for a hip hop routine to 'O.M.G' by Usher, choreographed by Alvin de Castro. Sam took on the role of a mad scientist who tries and creates the perfect woman in Lauren, yet she just wants the perfect man. Paula found Sam to perform the steps well but not go the extra mile, Jason thought Sam did a better job in this number yet Lauren was the standout performer, and Aaron thought Sam was also on the right path.

Ashleigh and Blond took to the stage for a contemporary piece to 'Dark Paradise' by Lana Del Ray, choreographed by Steven Watson and Sarah Boulter. The routine looked at lovers being reconnected, and required Blond to undertake aerial work. Aaron thought it was an ambitious undertaking for Blond as aerial is very difficult to do, Jason had been waiting for Ashleigh to dance like that for five weeks, and Shannon found it to be his favourite routine in the competition for Ashleigh.

Ending the night was the announcement of who will unfortunately be leaving the competition. With the results of the public's vote in, it was time to leave for Eden and Blond.